About Our Program
Deep brain stimulation (DBS) is a surgical treatment for people with Parkinson's disease, essential tremor, dystonia, and epilepsy that involves placing an electrode in a targeted area of the brain. The electrode is connected to a "pacemaker" and an electrical current is sent from the pacemaker to the electrode to help control motor symptoms.
The DBS Program at Barrow Neurological Institute is a leader in the use of DBS to treat movement disorders and epilepsy. Our neurosurgeons and neurologists were involved in early clinical trials of the therapy and thus have deep experience that is hard to find in the emerging field of neuromodulation.
In addition, Barrow has been the recipient of a generous donations that will allow us to innovate by researching other uses for neuromodulation technology like DBS and continuing to conduct clinical trials.
Asleep DBS Part 1: Frame Placement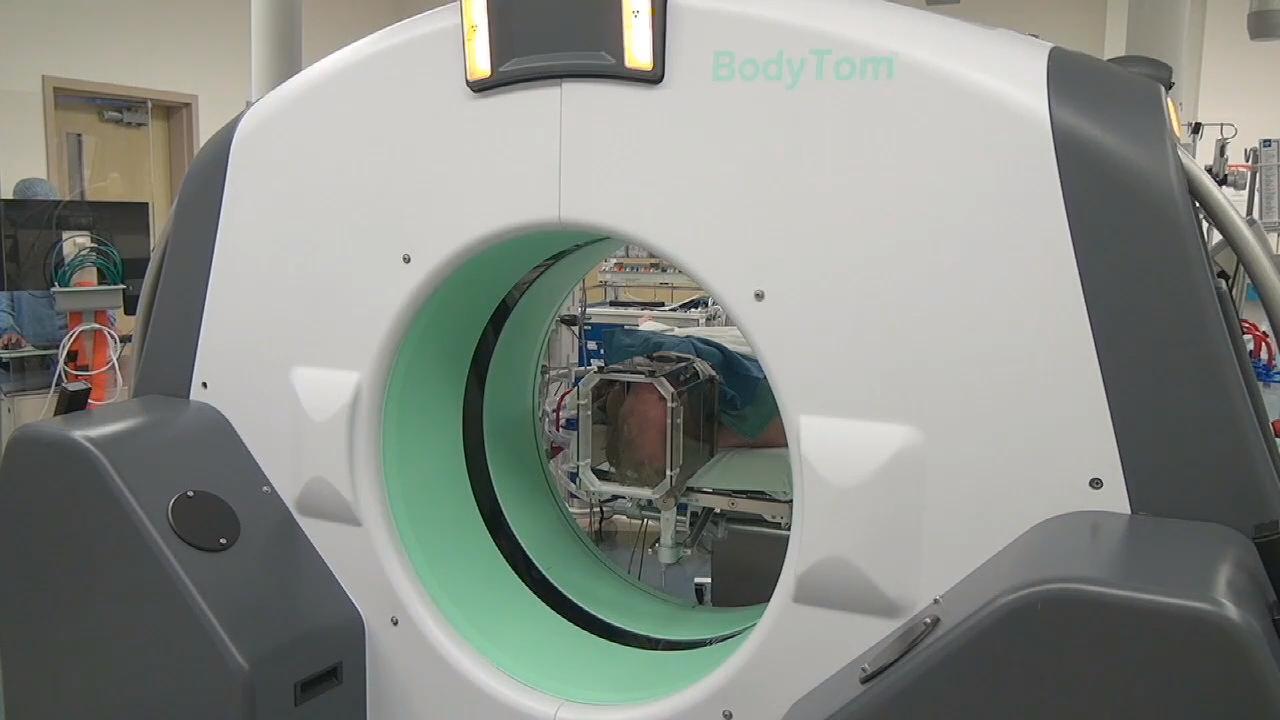 Asleep DBS Part 2: Incision Planning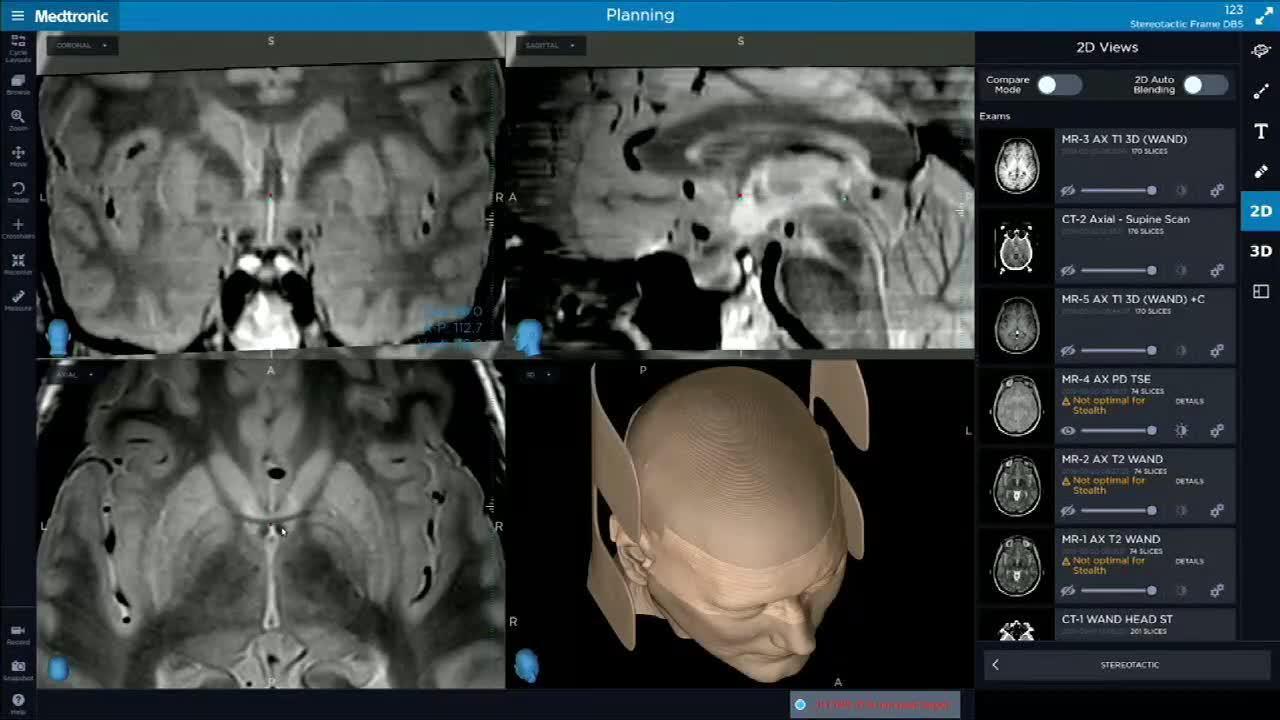 Asleep DBS Part 3: Lead Placement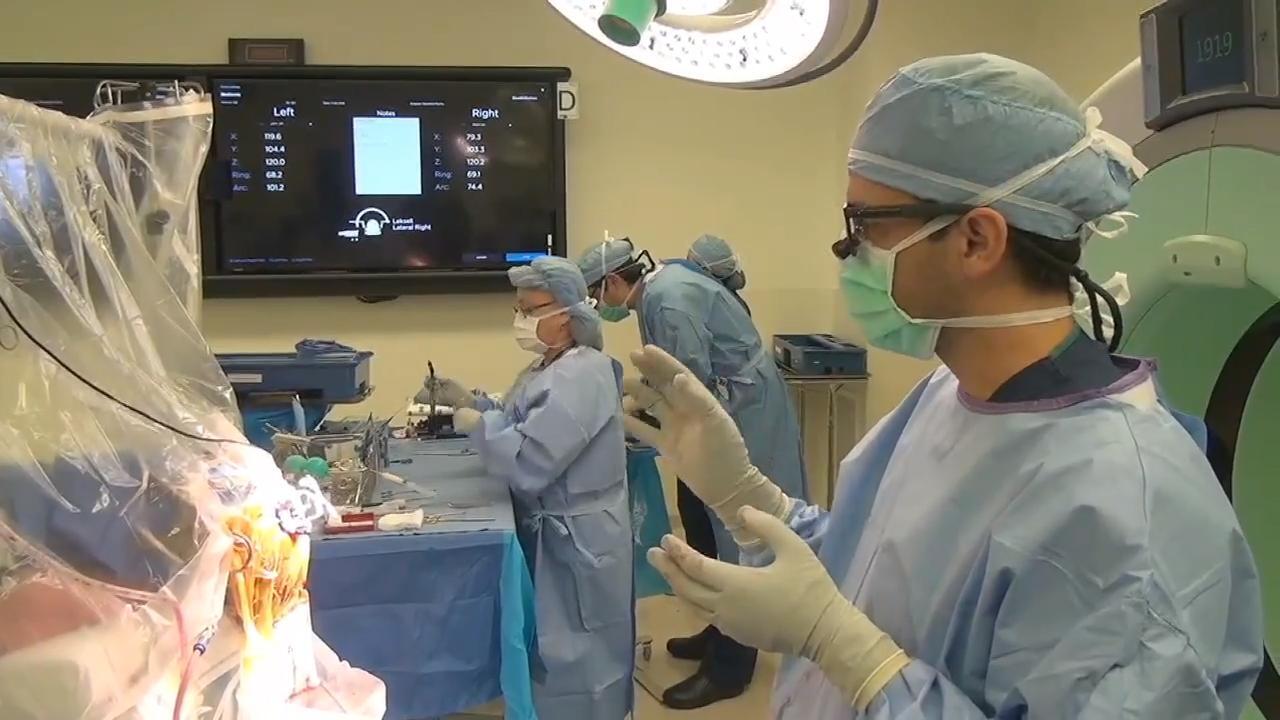 Asleep DBS Part 4: Verification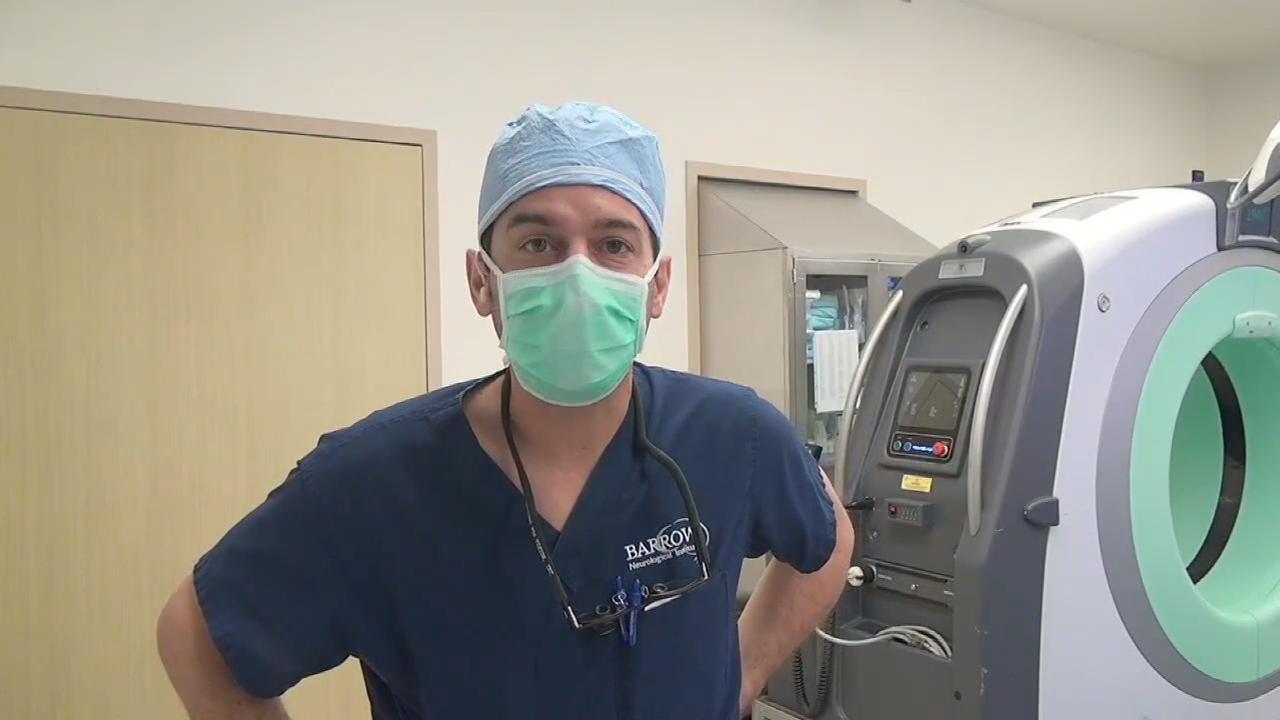 Dr. Holly Shill – Programming a Neurostimulator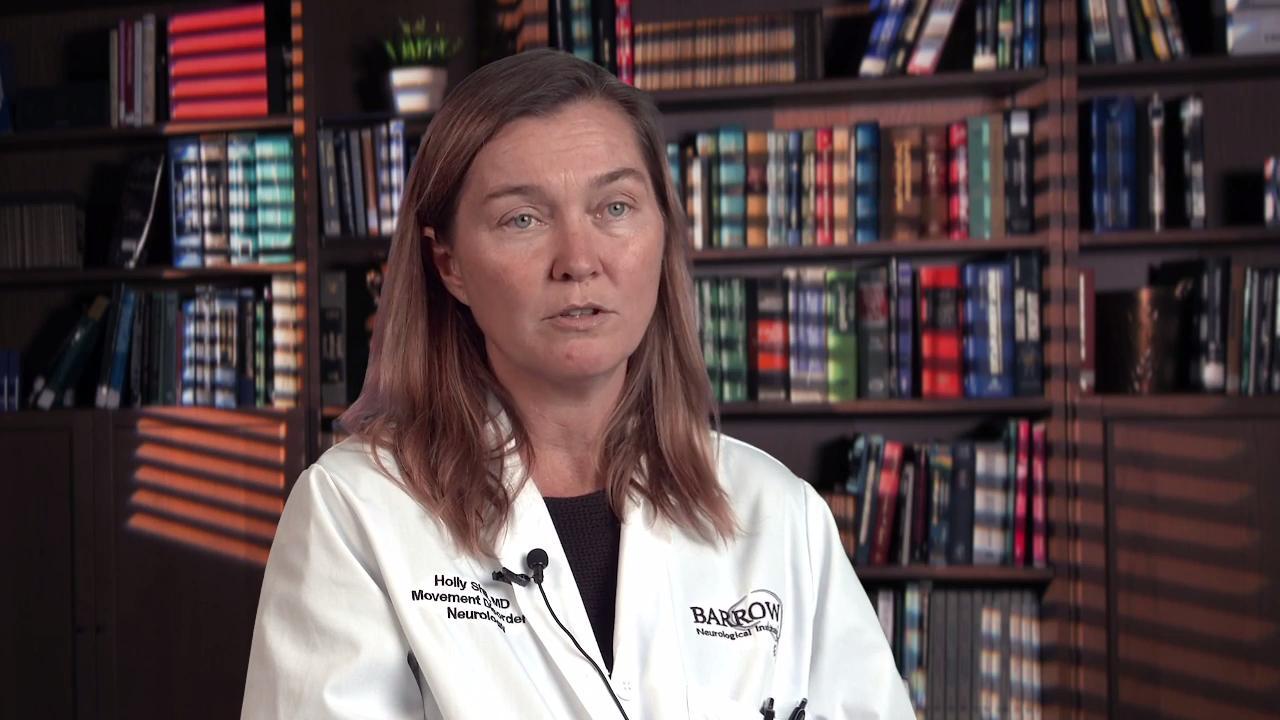 Barrow Patient John Wagner on DBS Surgery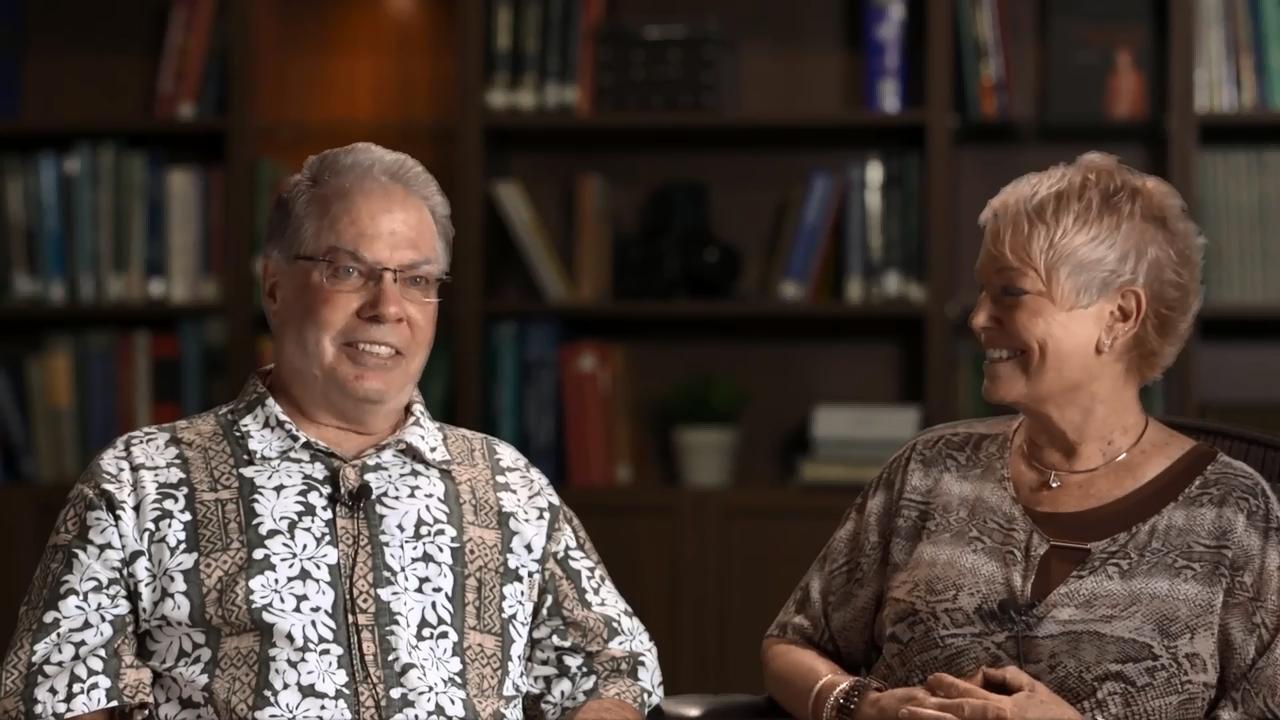 DBS Surgery Changed His Life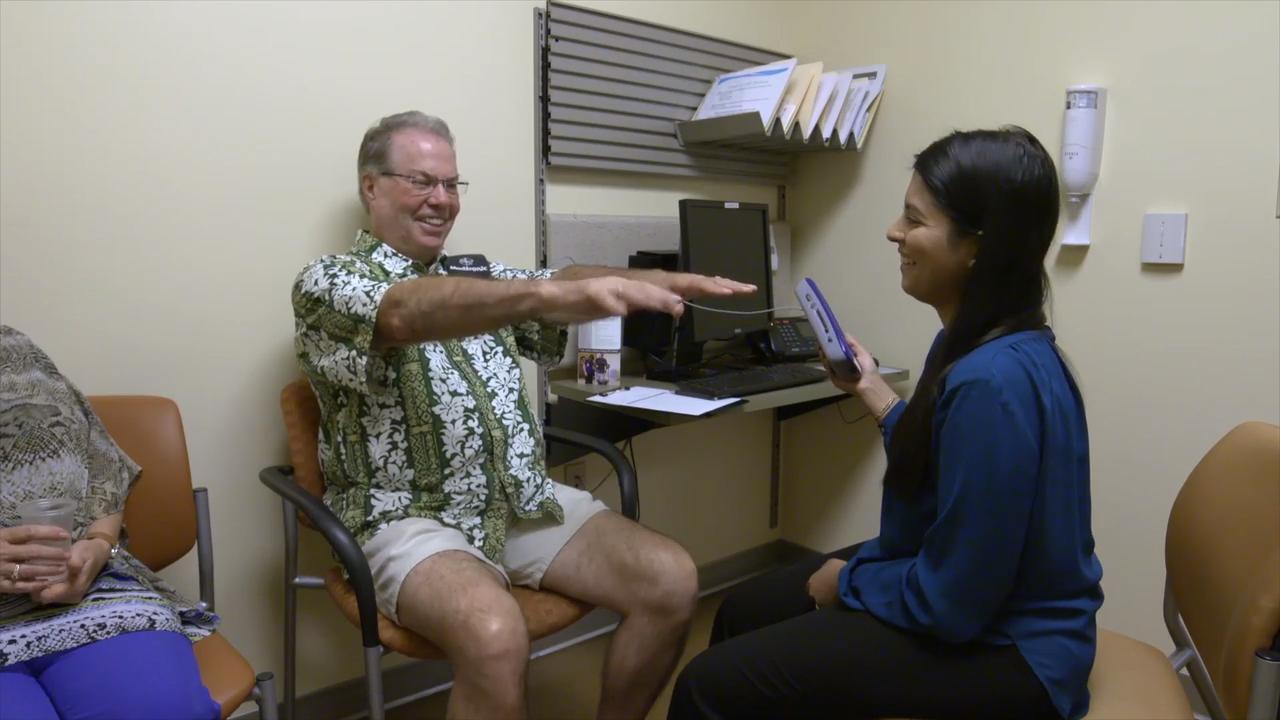 John Wagner's DBS outcome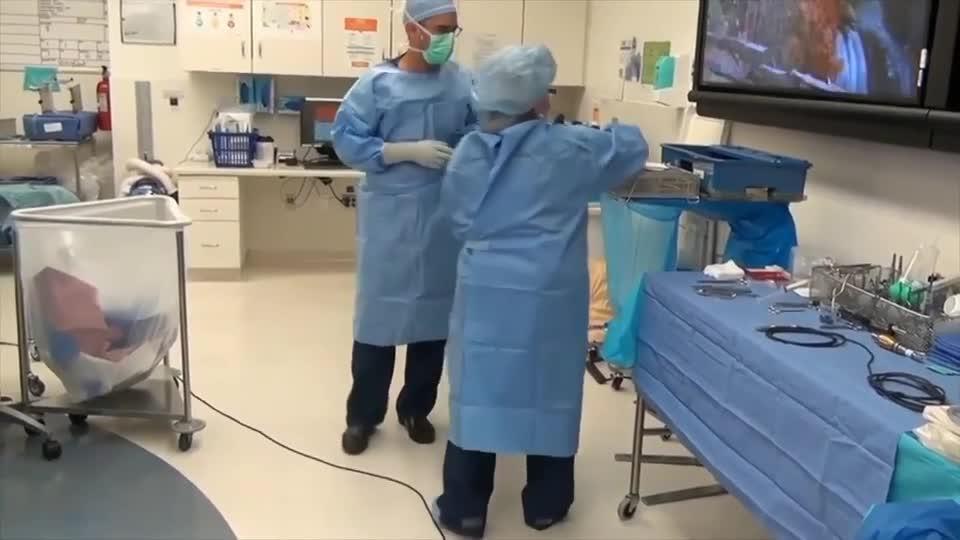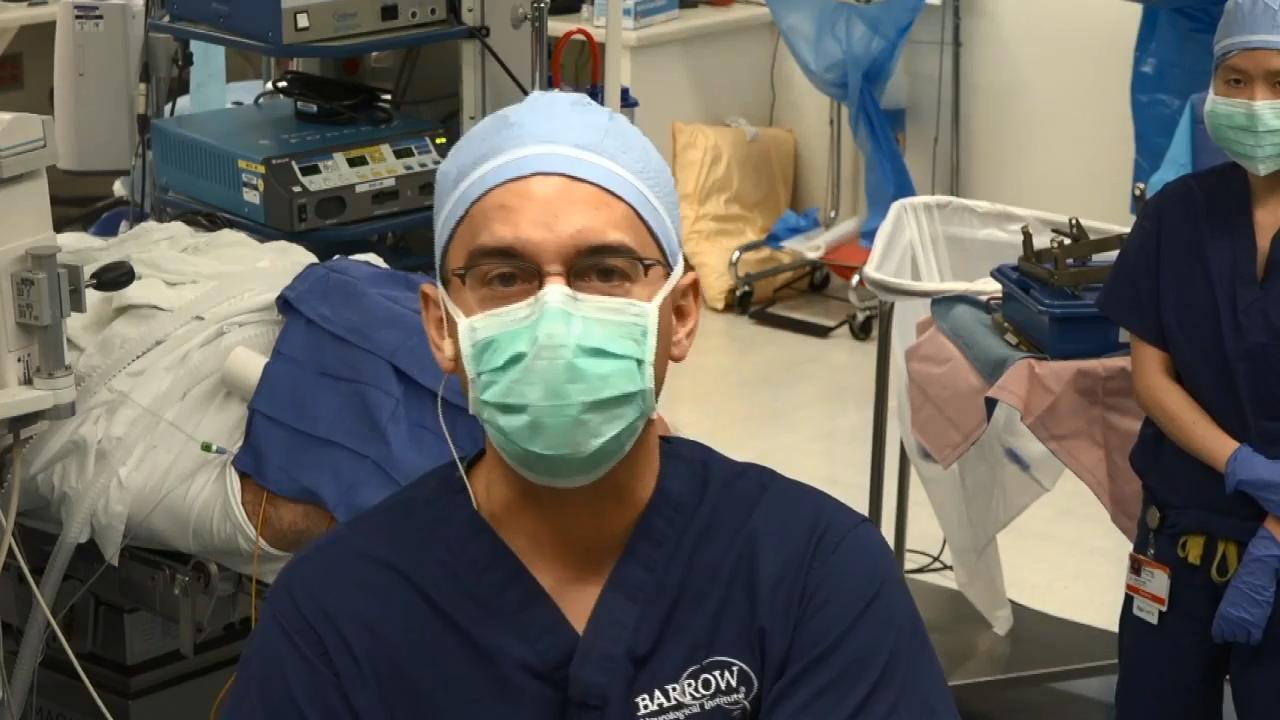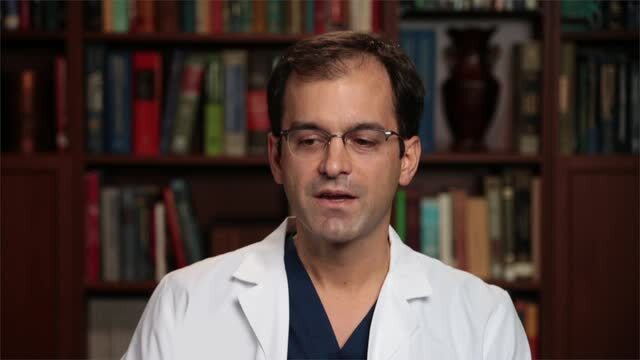 Patrick Scott – DBS for Essential Tremor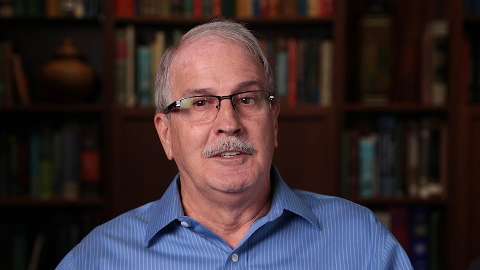 Nancy: I'm Thankful for Beating Essential Tremor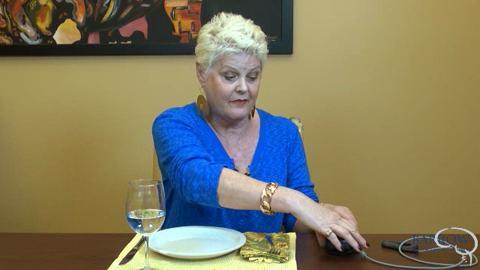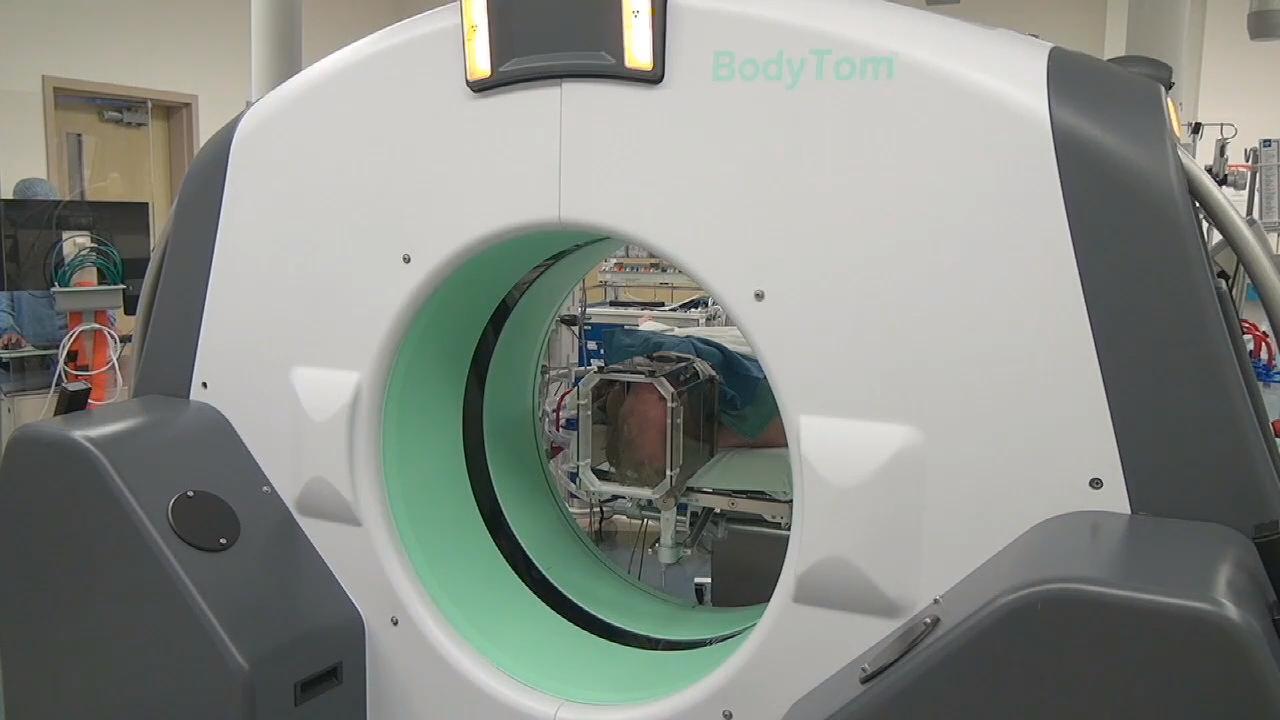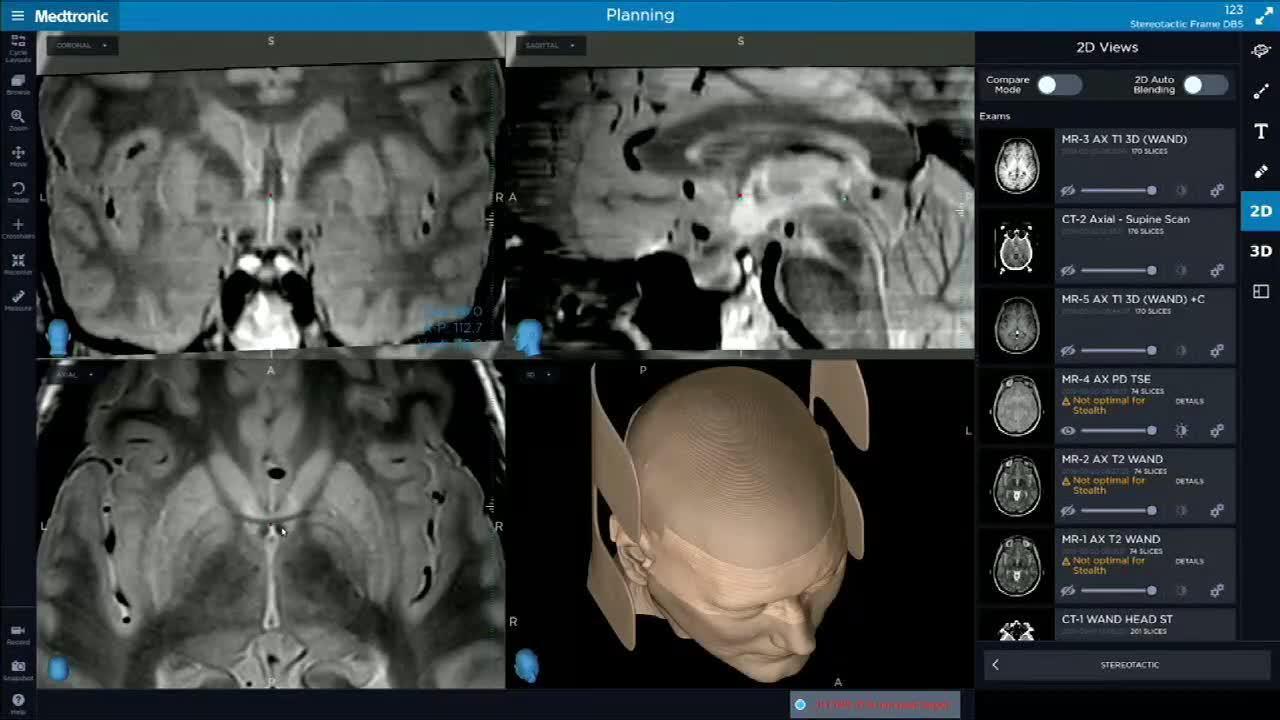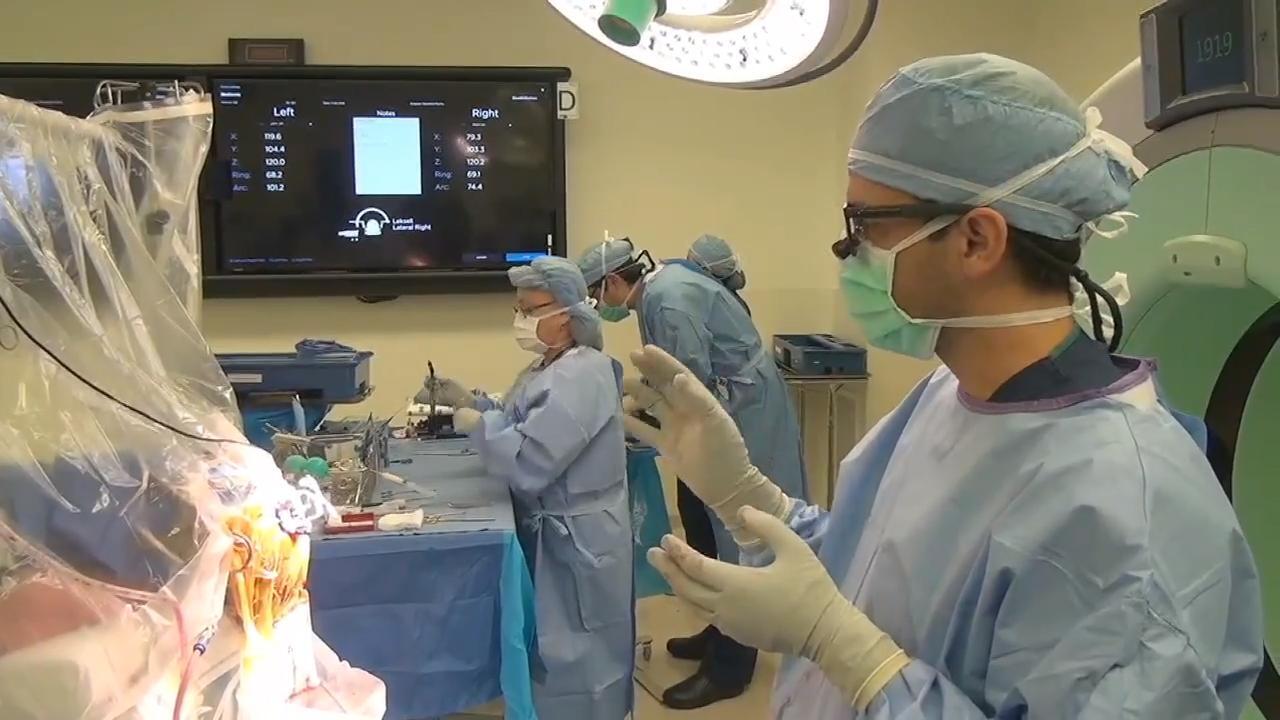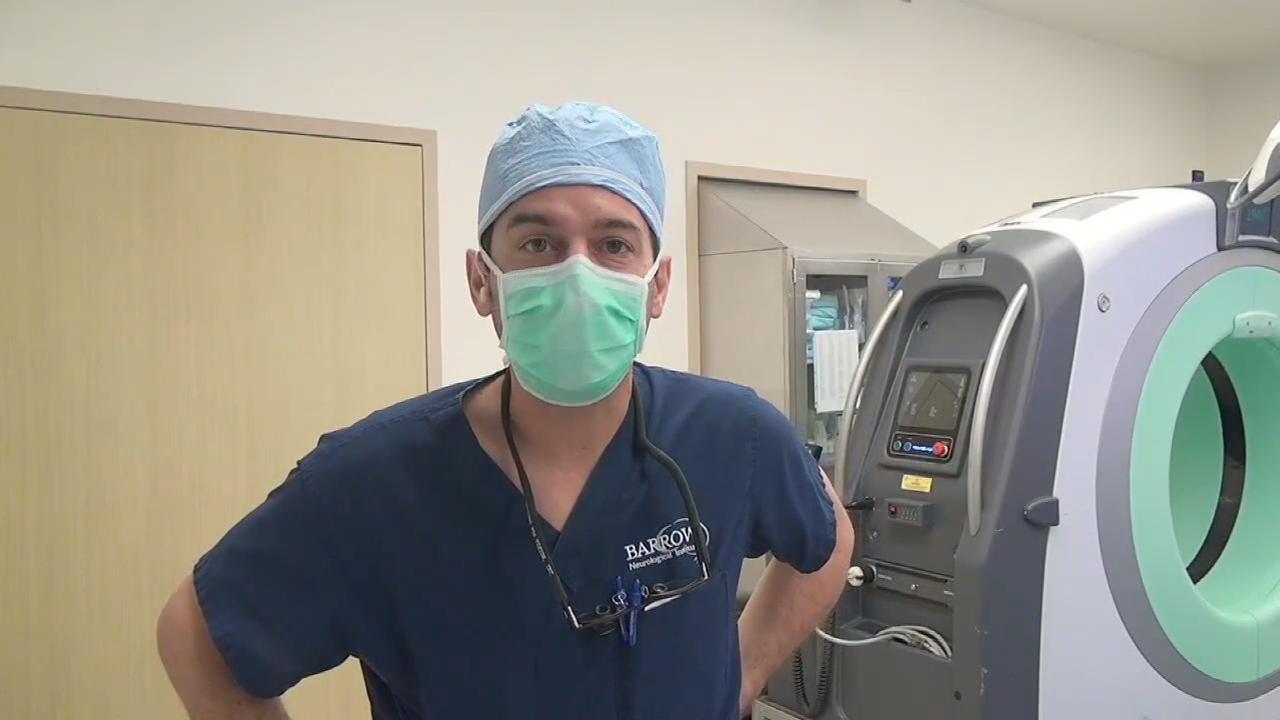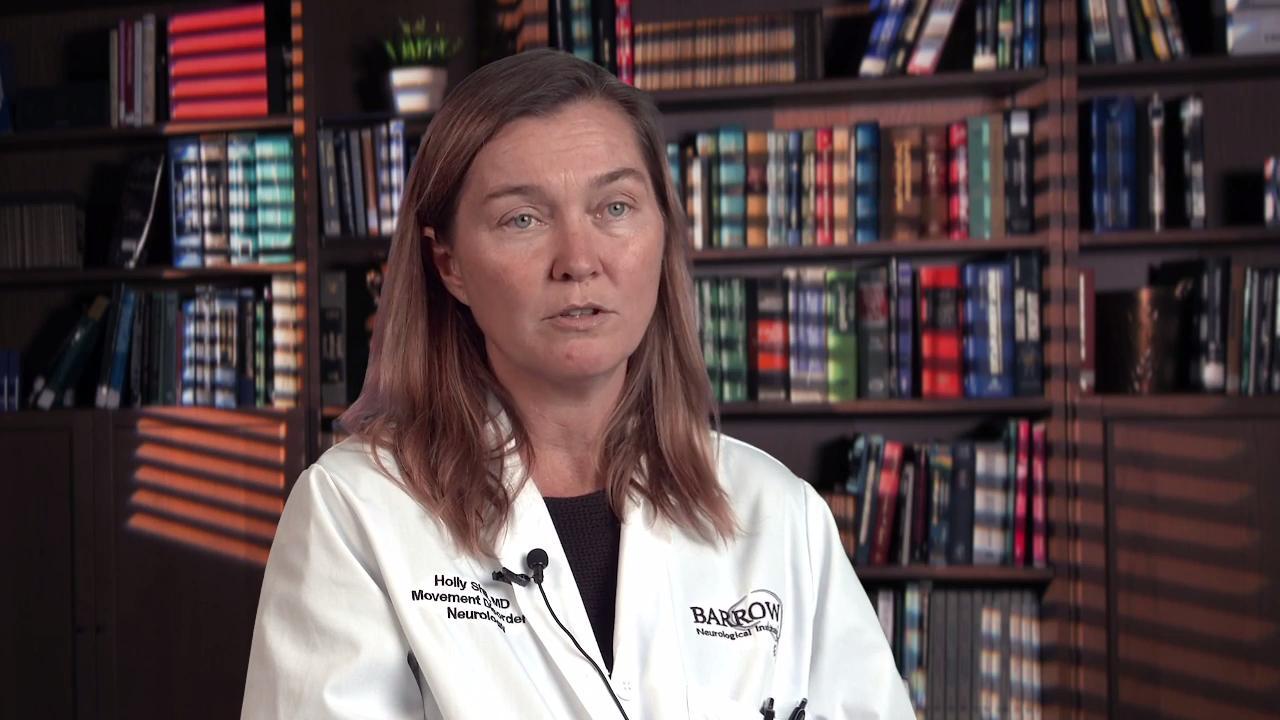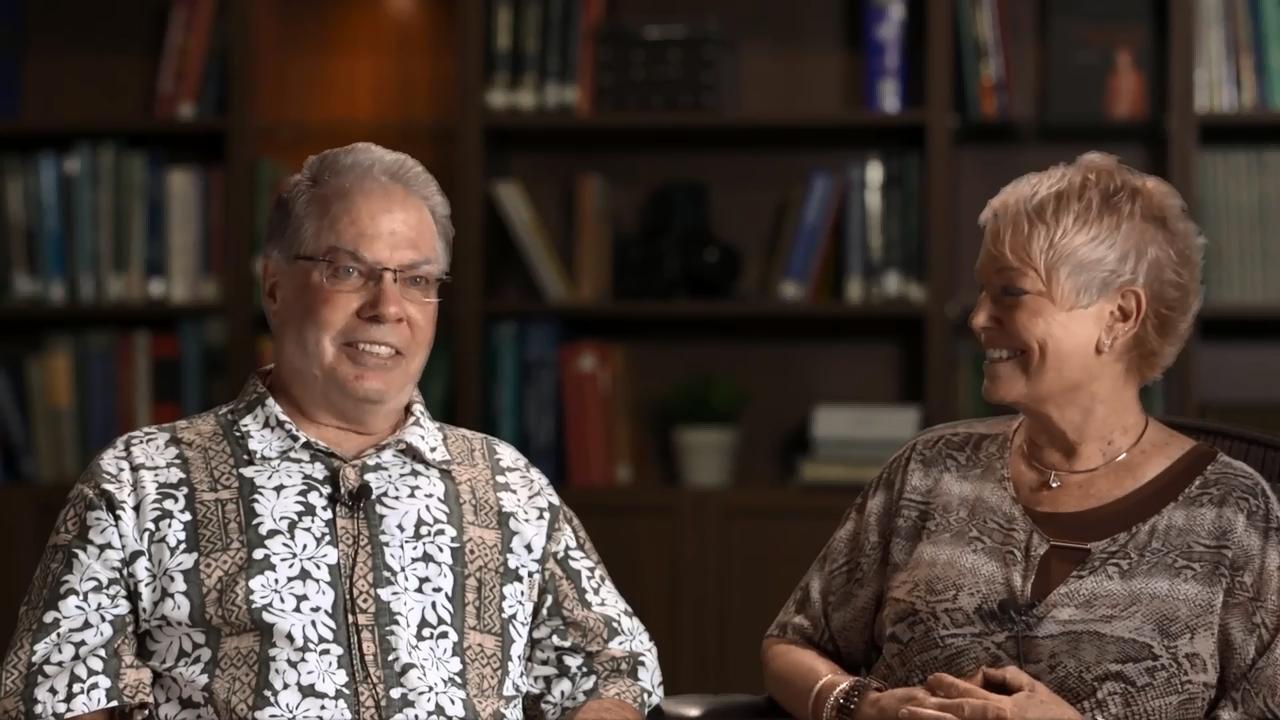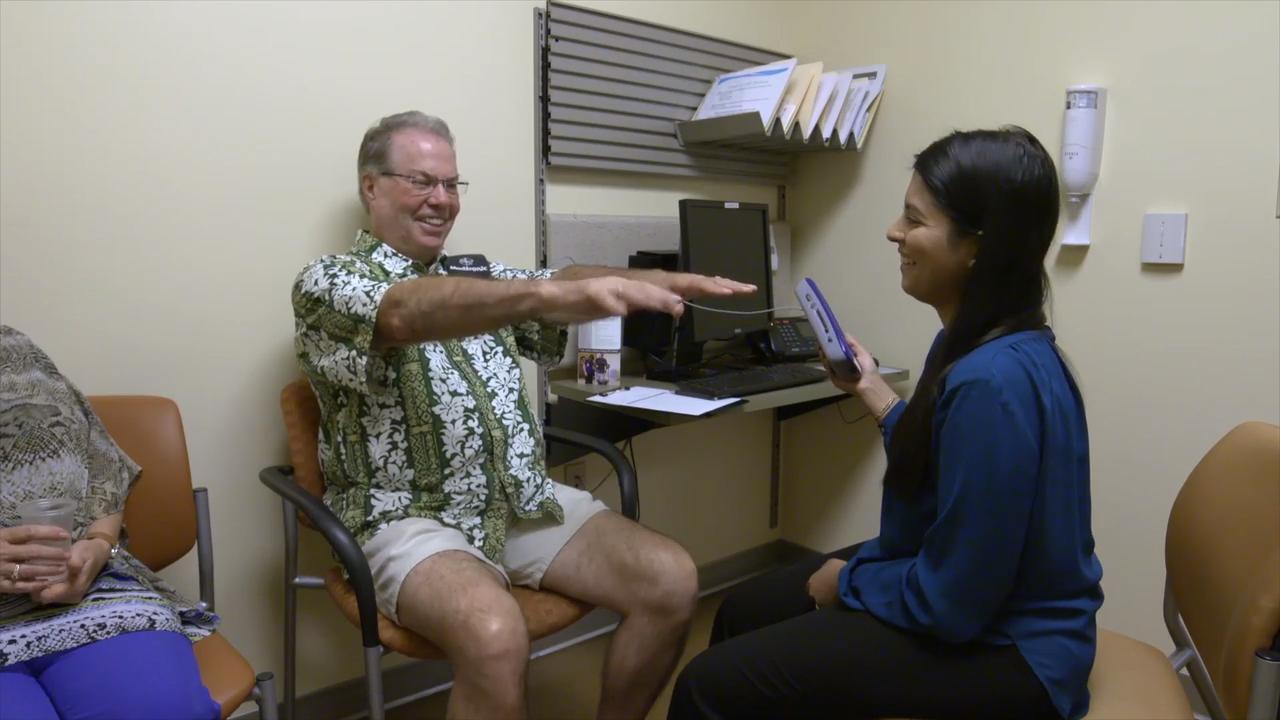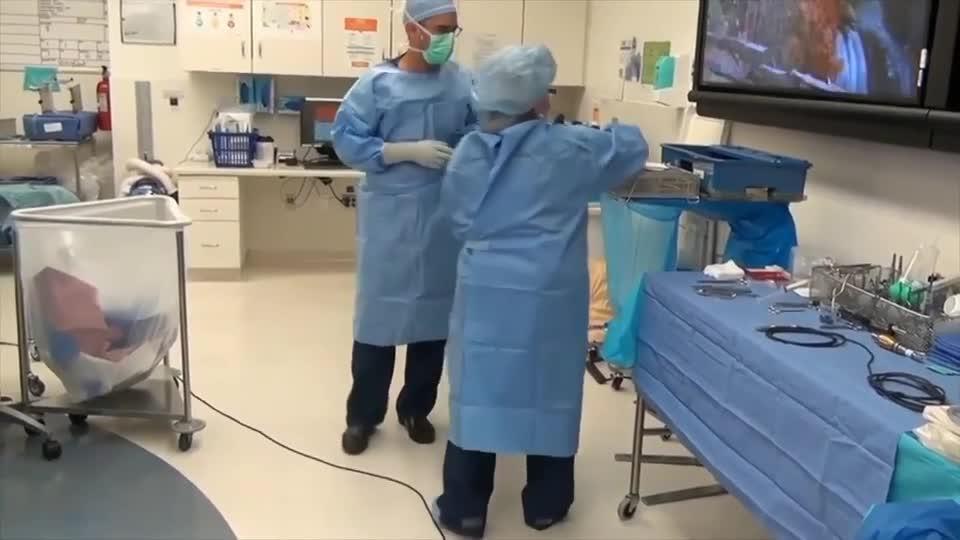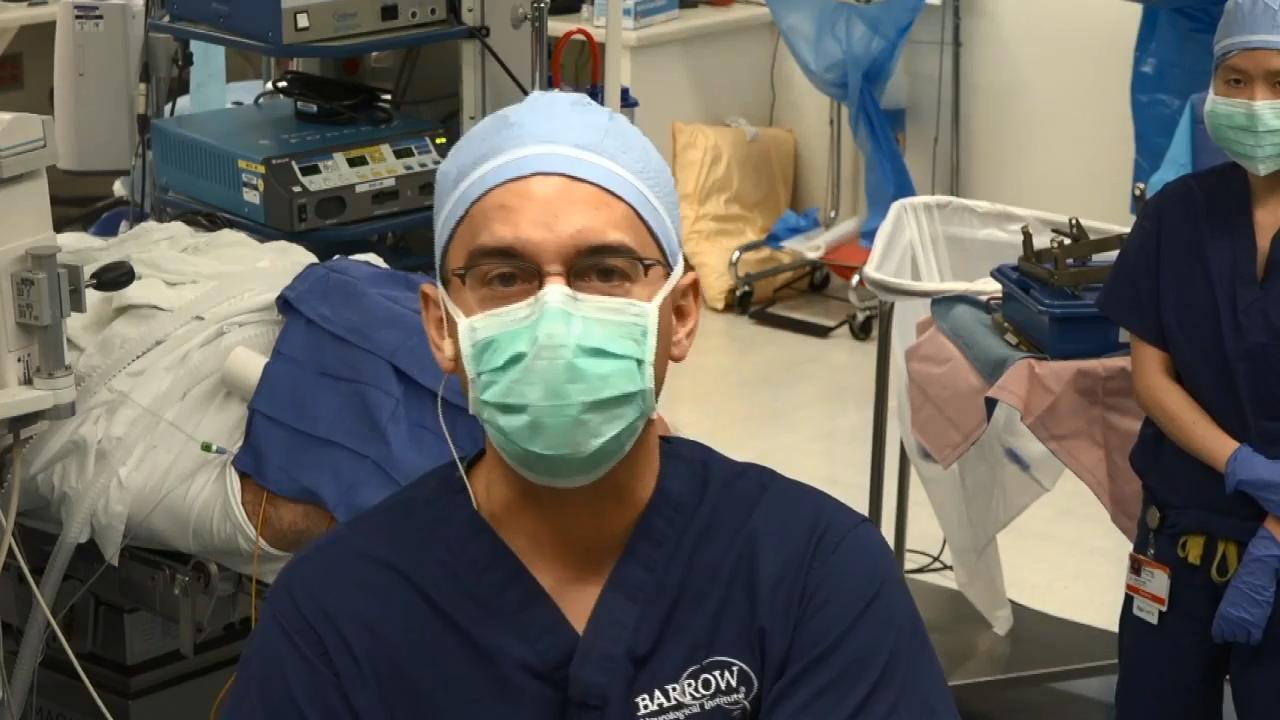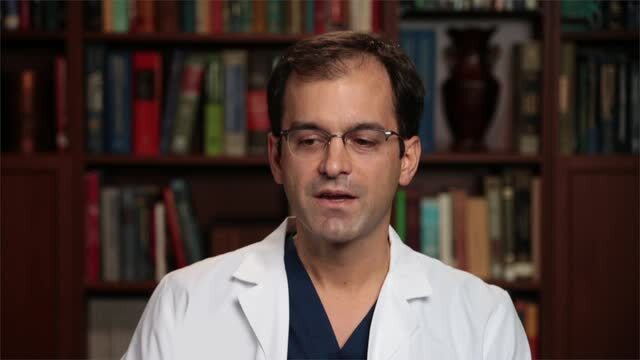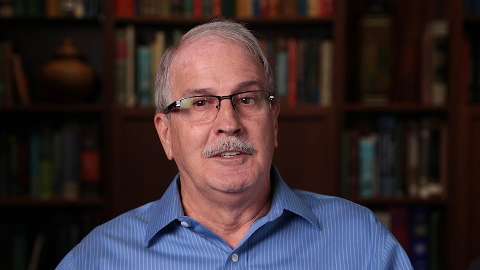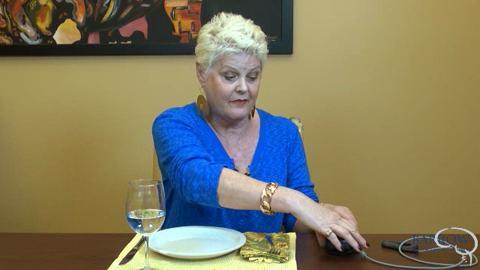 The Barrow Difference
Ease of Becoming a Patient
Patients can access the Barrow DBS program at any point in their preparation for DBS surgery. Our DBS program coordinator and staff will help "navigate" you through the process based upon your individual needs. Whether you are initially considering DBS surgery or have decided to undergo the procedure and completed your medical preparation, we can help. Our staff will schedule your appointments quickly and assist you with collecting your medical records.
Patient Education
The Barrow DBS Program offers free weekly DBS education classes. This class is open to all patients in the community considering DBS surgery—you do not need to be a patient at Barrow to attend.
Individual classes on alternate days can be arranged, as well as classes for Spanish-speaking patients and families.
Excellent Follow-Up and Postoperative Care
Our DBS doctors and clinicians establish a lasting relationship with our patients from the very first encounter. We stay in contact throughout the process and are available to reinforce information and answer questions both before and after your DBS surgery. We want to make sure that you have a great outcome and an improvement in your quality of life.
Asleep DBS Surgery
Advancements in imaging and computer-guided neurosurgery have made it possible to perform DBS surgery under general anesthesia. Previously, patients had to remain awake, but sedated during DBS surgery. Asleep DBS surgery offers multiple benefits over traditional awake DBS surgery, including:
Greater patient comfort
No need to stop Parkinson's medications before surgery
Greatly decreases the duration of the surgical procedure
Travel Assistance and Accommodation
With many of our patients coming to the Barrow DBS Program from outside Arizona, we have created an efficient and organized process for scheduling preoperative evaluations, surgery, follow-up care, and DBS device programming.
Our program coordinator will assist you with the coordination of appointments needed for the evaluation, surgery, and programming of your stimulator after surgery over a condensed period of time. Our goal is to make your trips to Barrow as efficient and easy as possible.
DBS Patient Connect Program
The Barrow DBS Patient Connect Program does exactly that: it connects patients who have undergone DBS surgery with patients considering surgery. Our DBS program coordinator will connect you with patients who are willing to share their experiences regarding the DBS surgery process with those who are considering surgery.
It changed our lives just having that first DBS surgery because he was able to feed himself. He was able to button his own clothes and take care of himself.
With Parkinson's, you have everything taken away from you. DBS surgery opened a whole new door. It gave me back a lot of my life.
"It's been an amazing experience. From the time we started all the way through surgery, it went as planned.
Tests, Treatments & Procedures
Location
Neuroplex: Pre-Admission Testing, Neurosurgery Clinic, ENT & Skull Base, Neuro-Oncology, Infusion, Stroke, Barrow Foundation

2910 North 3rd Avenue

240 Building: Inpatient Neuro-Rehab, Neuro-Endocrine, and Outpatient Neurology

240 West Thomas Road

3rd Avenue Self-Parking Garage, Visitor Entrance, Pedestrian Bridge

3rd Avenue Garage

Robert F. Spetzler Neuroscience Tower: Emergency Department, Inpatient Neurology + Neurosurgery

Robert F. Spetzler Neuroscience Tower

222 Building: Brain Injury & Sports Neurology, Neuropsychology, Neuro-Rehab

222 West Thomas Road

124 Building: Phoenix Children's Cleft and Craniofacial Center, Neuro-Otology, and Audiology

124 West Thomas Road

Ivy Brain Tumor Center, Sonntag Pavilion, Goldman Auditorium, Marley Lobby, Research

Marley Lobby Entrance

Radiation Oncology and Cyberknife

350 West Thomas Road

Main Hospital Entrance, Hospital Admitting, Starbucks, Cafeteria, Valet Parking

350 West Thomas Road

McAuley Pharmacy

500 West Thomas Road