Introducing the Neuroplex at
Barrow Neurological Institute
Opening Fall 2021
The most advanced neuroscience care in the world.
Now under one roof.
An Inviting Point of Entry
The Neuroplex will be a grand entry to the Institute and house our Departments of Neurosurgery and ENT/Skull Base Surgery, an ambulatory surgery center, a pre-admission center for neurosurgery, a neuro-infusion suite, and the neuro-oncology, stroke, and neuro-endocrinology divisions of our Department of Neurology.
A Home for Outpatient Surgery
Thanks in no small part to the research conducted at Barrow over the decades, brain and spine surgery no longer means a lengthy hospital stay and hours in an operating room. The Neuroplex will house operative suites tailored for short operations that do not require a hospital stay.
More Room for Discovery
The Neuroplex will free up space previously used for clinical care and allow for a 50% expansion in laboratory research space. That means more scientists working to decipher the most mysterious and challenging diseases of the brain and spine.
Start to Finish:
Watch two years of construction in three minutes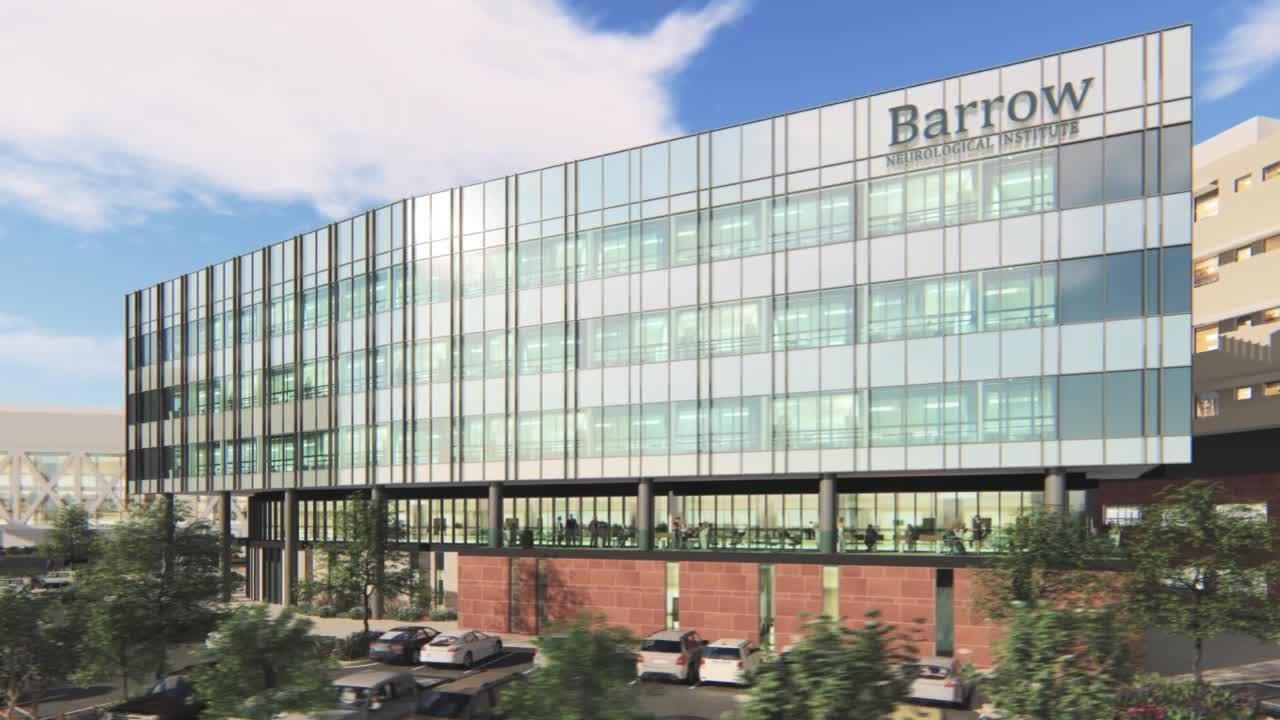 Look Inside
The Barrow Neuroplex
Set to open in the Fall of 2021, the 5-story, 122,00 square-foot Neuroplex will be the new grand entrance to the Institute.