Approach to Diagnosis and Management of Headache for Primary Care Physicians
This program will focus on primary care and community physicians with information and tools to diagnose and manage headache disorders. Please see below for a detailed agenda.
Physicians who wish to receive 5.25 CME credit hours can sign up for a $75 self-paced CME accredited course.
---
Watch: Headache 101
Headache 101
Headache 101 is a webinar designed to give primary care providers the clinical tools and expertise needed to effectively treat primary headache, secondary headache, and headache in patients with comorbidities.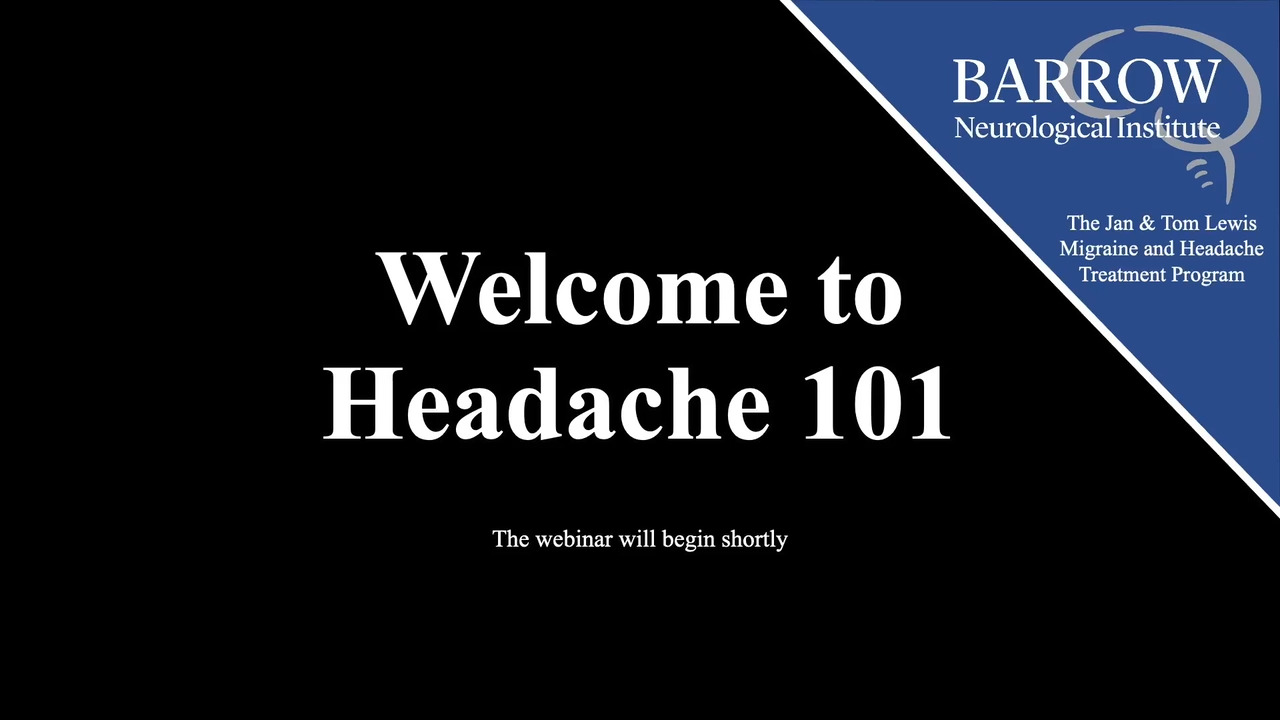 Note: Please register below to receive CME credit for this virtual course.
Agenda
8:00 AM – Welcome and Overview
8:05 AM – Primary Headaches – Courtney Schusse, MD
8:35 AM – Primary Headache Treatment – Karissa Secora, PA
9:05 AM – Headache Treatment during Pregnancy and Lactation – Allison Crain, MD
9:35 AM – Imaging in Headache Disorders – Shane Root, MD
10:05 AM – Break
10:20 AM – Post-Traumatic Headache – Glynnis Zieman, MD
10:50 AM – Lifestyle Modifications and Other Complimentary Therapies – Jennifer Robblee, MD
11:20 AM – Secondary Headache – Kerry Knievel, DO
11:50 AM – Q & A