The Sonntag Spine Center at Barrow Neurological Institute is dedicated to advancing the treatment of spinal conditions through collaborative research, trailblazing innovation, and global education.
A Legacy of Innovation
When Dr. Volker K. H. Sonntag began practicing neurosurgery in the late 1970s, spine specialists didn't exist in the field. Neurosurgeons treated the brain, spinal cord, and nerves. Surgeries involving the bones—especially those below the neck—belonged to orthopedic surgeons.
But Dr. Sonntag believed neurosurgeons should be treating the whole spine, from the neck to the lower back. He gradually began performing spinal fusions with new instrumentation, such as screws and rods which he bent on his own vise.
Dr. Sonntag Reflects on His Life and Career in Spinal Neurosurgery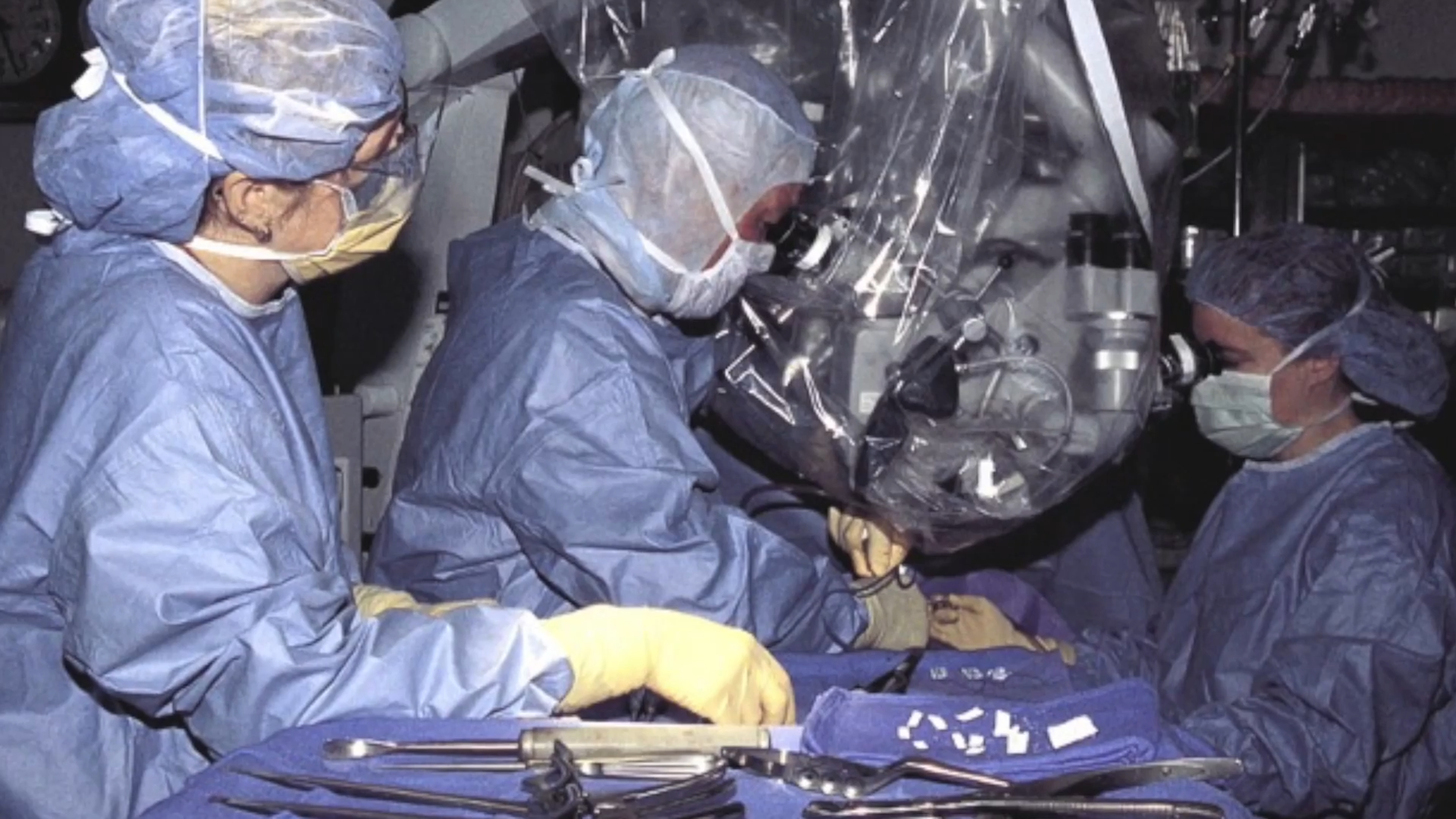 His once-radical thinking and innovative surgeries have since become the standard of care. Spine surgery has made remarkable strides, with Barrow spine surgeons often at the forefront. Our surgeons have made valuable contributions to the development of minimally invasive techniques and robotic spine surgery. Each year, Barrow neurosurgeons perform more than 3,000 spine surgeries, helping patients from around the world.
Accepting the Challenge
Still, spinal conditions remain a large burden on society. Three out of four Americans will suffer from back pain at some point in their life, resulting in $50 billion spent on treatment each year. This doesn't include indirect costs, such as lost wages and the devastating impacts of opioid addiction.
The Sonntag Spine Center, led by Dr. Juan Uribe, is committed to easing this burden and improving patient outcomes by challenging conventional thinking.
The Barrow Difference
The Sonntag Spine Center fosters collaboration among neurosurgeons, researchers, engineers, and trainees. It also equips them with the funds, next-generation technologies, and cutting-edge facilities needed to discover, innovate, and educate.
Our unique facilities include a spinal biomechanics laboratory and a virtual-reality based simulator for spine surgery. As part of the largest neuroscience institution in the United States, the Sonntag Spine Center has access to the Barrow Neuroscience Publications Department to publish their discoveries and access to neurosurgical clinics to apply them to patient care.
The Sonntag Spine Center continues the pioneering legacy of Dr. Sonntag and embodies the Barrow creed of accepting challenges, rejecting norms, and pushing the boundaries of neuroscience.