Department of ENT and Skull Base Surgery
About Our Department
The Department of ENT (ear, nose, and throat) and Skull Base Surgery at Barrow Neurological Institute is committed to providing compassionate, comprehensive, and patient-centered care to individuals with disorders of the head and neck, sino-nasal passages, ear, vestibular system, facial nerve, and skull base, as well as people with cancers of the head and neck. Our multidisciplinary team provides the complete spectrum of care, beginning with accurate diagnosis. Whether you need surgical treatment, non-surgical treatment, reconstructive surgery, rehabilitation, or observation, our highly skilled specialists are here to help.
Founded on a commitment to evidence-based medicine and scholarly advancement, our department continuously strives to develop novel treatments through scientific research and clinical trials. Our team is also passionate about education, both for patients and the next generation of experts within our field. Located in the heart of Phoenix, our clinic is proud to serve Arizona and our region.
The Barrow Difference
Barrow has long been recognized for its pioneering contributions to the neurosciences and as a premiere destination for subspecialized treatment. We continue this mission with the Department of Otolaryngology and Skull Base Surgery. As the Institute continues to grow in its scope, our surgeons, audiologists, and other providers will be part of a highly integrated, multi-disciplinary team approach to complex patient care. In turn, patients will benefit from comprehensive and coordinated care delivery to treat the most complex cancers, tumors, and functional disorders encountered by our specialty.
Our team is highly committed to Barrow's mission of academic advancement. We will strive to improve patient care and develop novel treatments through clinical trials, scientific research endeavors, national and international scholarly engagement, and education of the next generation.
The team is lead by Shawn M. Stevens, MD, and Griffin Santarelli, MD. Dr. Stevens is a dual-board certified neurotologist, otologist, and lateral skull base surgeon who is an expert in treatment of disorders within his discipline. Dr. Santarelli is a fellowship-trained expert in treating anterior skull base disorders, complex sino-nasal disease, and cancers of the head and neck.
What We Treat
Cholesteatoma
The term "cholesteatoma" denotes skin growing behind the eardrum and into the spaces beyond, such…
Learn

More
Chronic
Vertigo
Vertigo and dizziness are common terms used to describe several sensations, such as spinning (vertigo),…
Learn

More
Laryngeal
Cancer
Laryngeal cancer is the growth of malignant cells within the larynx, commonly known as the…
Meningioma
A meningioma is a tumor that arises from the meninges, or protective coverings, of your…
Learn

More
Otosclerosis
Otosclerosis is a condition in which bone tissue grows abnormally in the middle ear—usually around…
Learn

More
Salivary Gland
Cancer
Salivary gland cancer is made up of malignant cells that originate in the salivary glands…
Tests, Treatments & Procedures
Location
Neuroplex: Pre-Admission Testing, Neurosurgery Clinic, ENT & Skull Base, Neuro-Oncology, Infusion, Stroke, Barrow Foundation

2910 North 3rd Avenue

240 Building: Inpatient Neuro-Rehab, Neuro-Endocrine, and Outpatient Neurology

240 West Thomas Road

3rd Avenue Self-Parking Garage, Visitor Entrance, Pedestrian Bridge

3rd Avenue Garage

Robert F. Spetzler Neuroscience Tower: Emergency Department, Inpatient Neurology + Neurosurgery

Robert F. Spetzler Neuroscience Tower

222 Building: Brain Injury & Sports Neurology, Neuropsychology, Neuro-Rehab

222 West Thomas Road

124 Building: Phoenix Children's Cleft and Craniofacial Center, Neuro-Otology, and Audiology

124 West Thomas Road

Ivy Brain Tumor Center, Sonntag Pavilion, Goldman Auditorium, Marley Lobby, Research

Marley Lobby Entrance

Radiation Oncology and Cyberknife

350 West Thomas Road

Main Hospital Entrance, Hospital Admitting, Starbucks, Cafeteria, Valet Parking

350 West Thomas Road

McAuley Pharmacy

500 West Thomas Road
Videos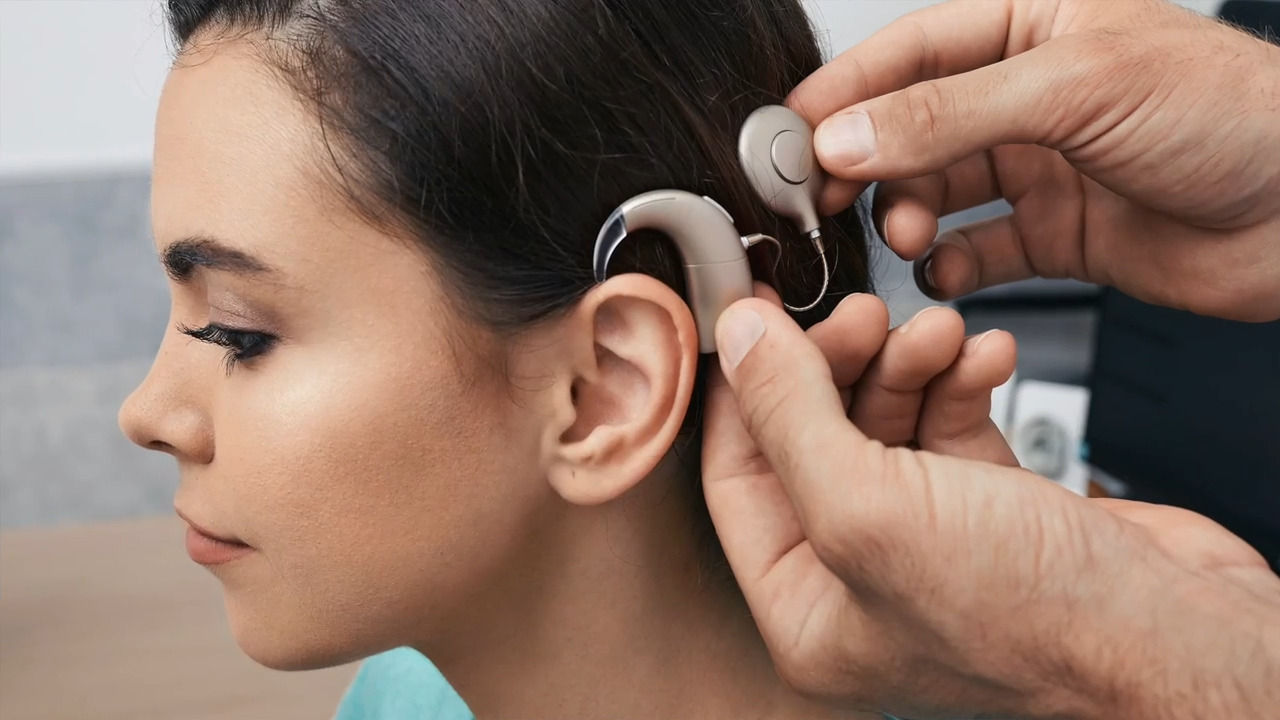 How a Cochlear Implant Can Help Treat Hearing Loss
Cochlear implants can help treat severe and advancing hearing loss that originates…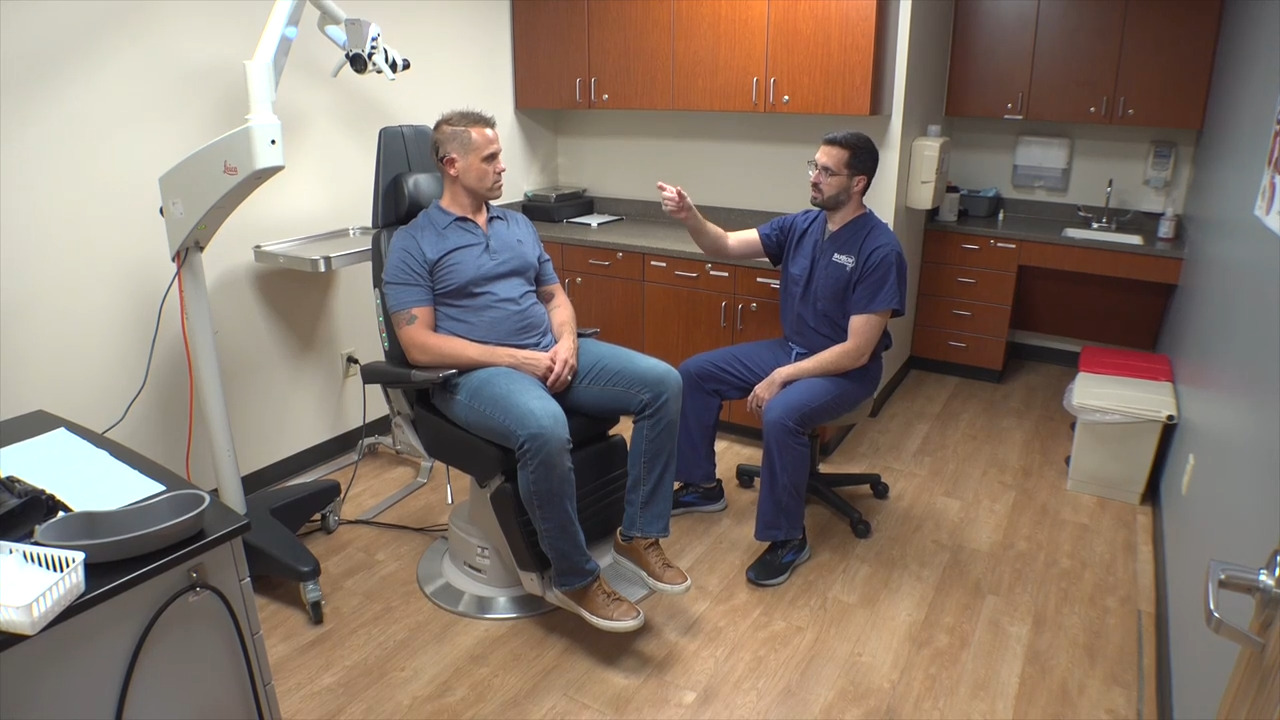 Management of Acoustic Neuromas
See how Barrow physicians partner with our patients to manage acoustic neuromas.
How to Perform Nasal Irrigation After Surgery
Griffin Santarelli, MD, demonstrates for patients how to perform nasal irrigation after…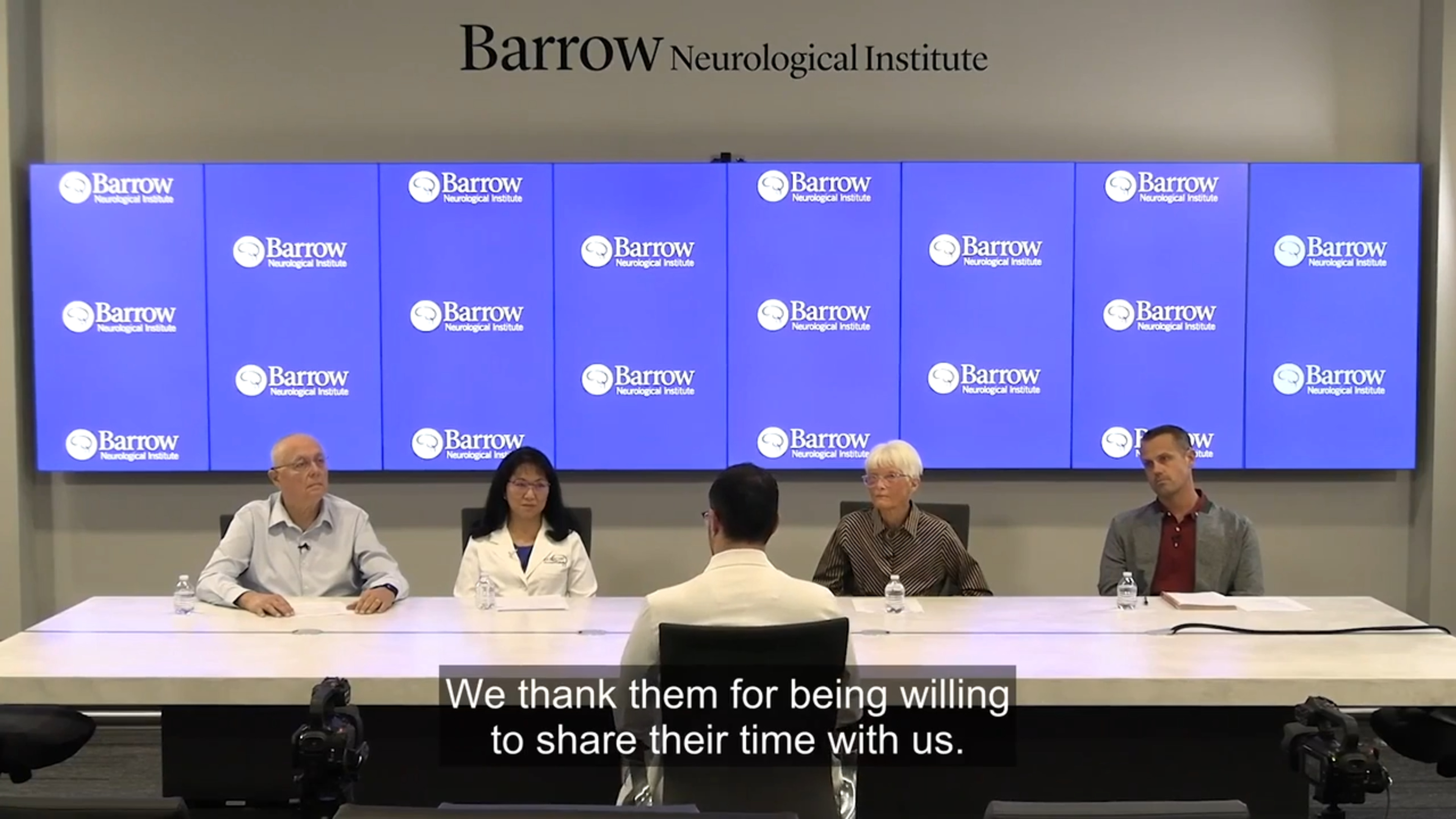 How A Cochlear Implant Changed My Life
Three Patients. Three Perspectives.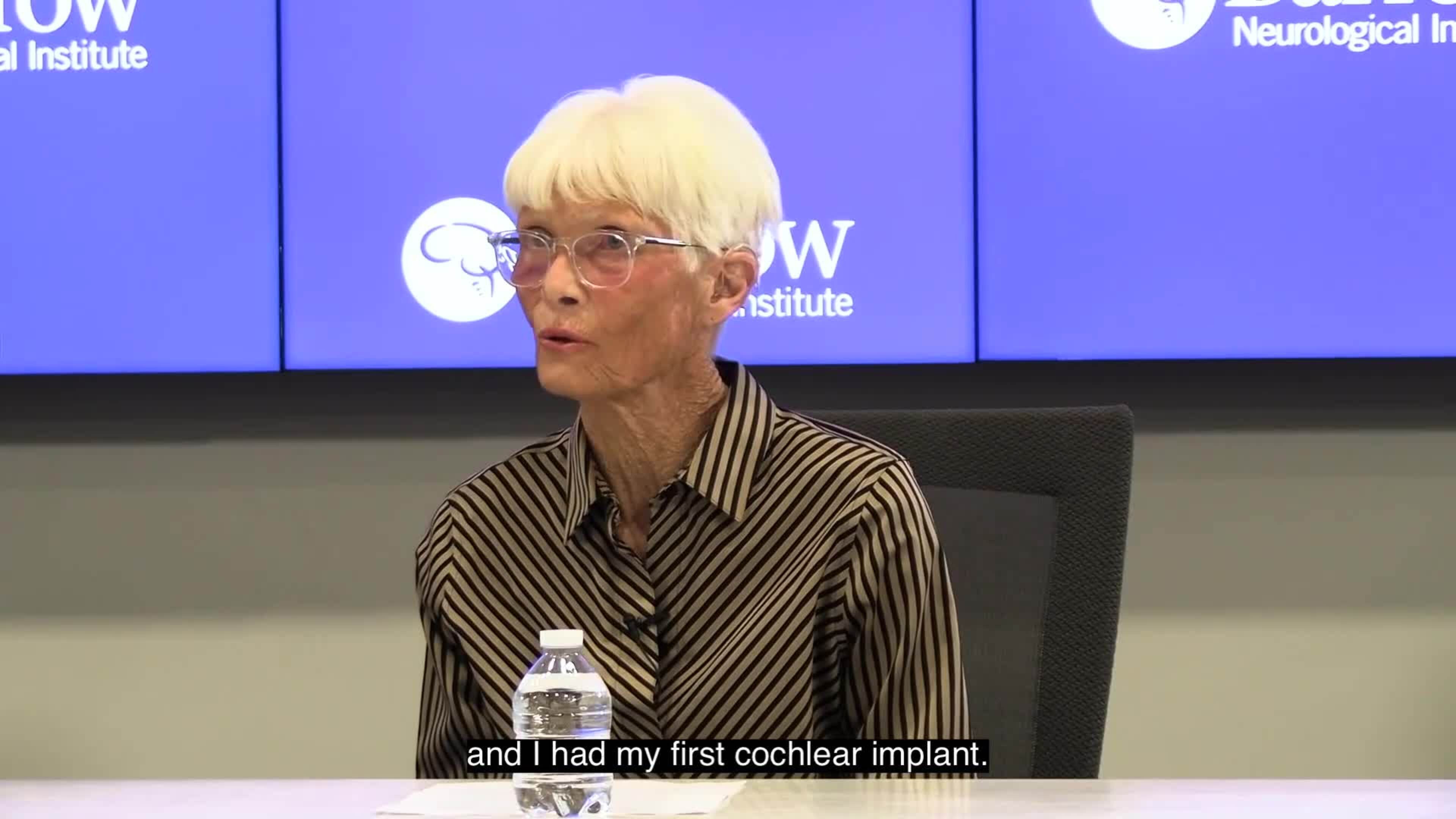 Considering a Cochlear Implant
Barrow neuro-otologist Dr. Shawn Stevens and audiologist Dr. Lisa Thompson speak with…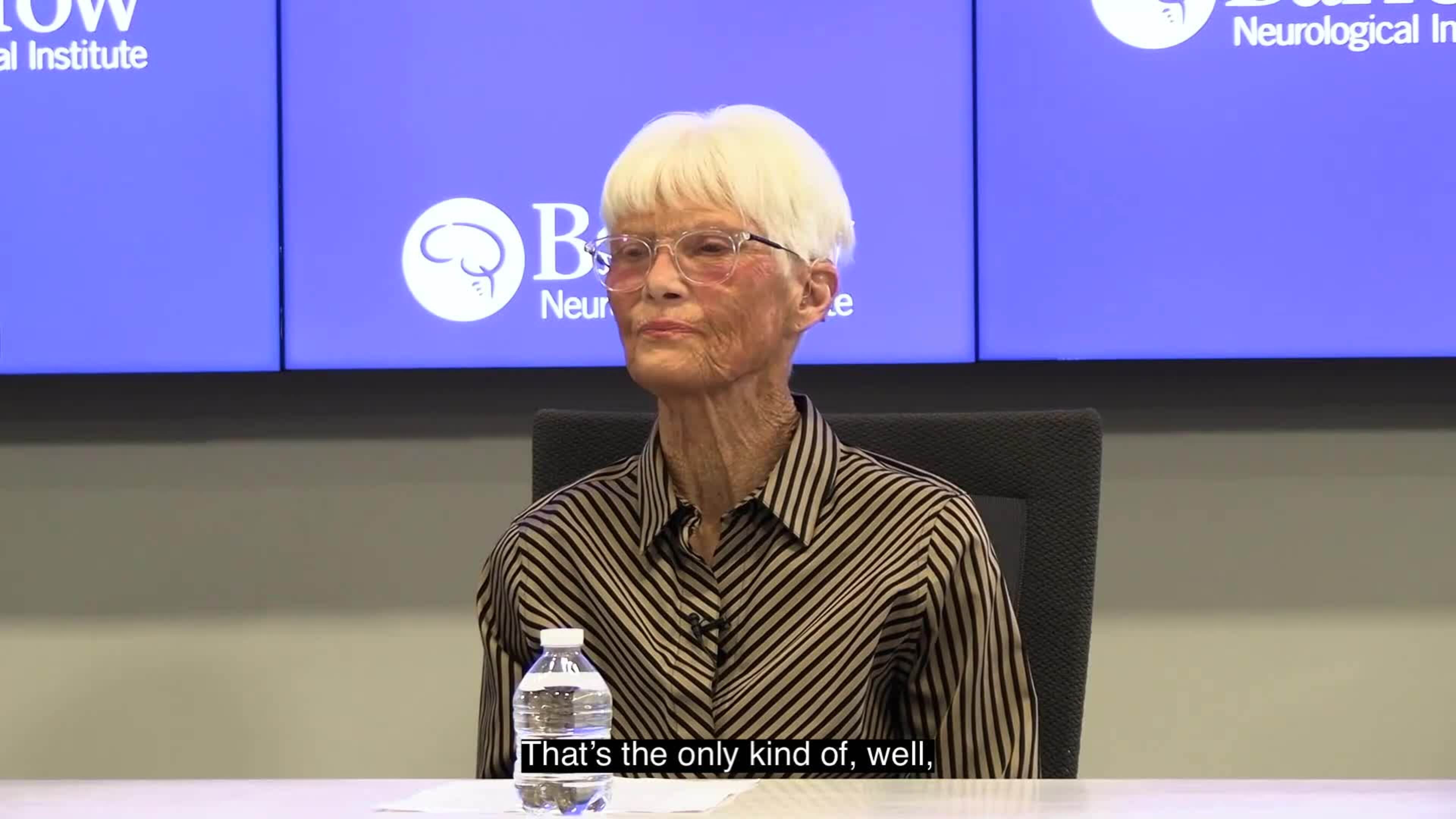 Fears Related to Hearing Loss
Barrow neuro-otologist Dr. Shawn Stevens and audiologist Dr. Lisa Thompson speak with…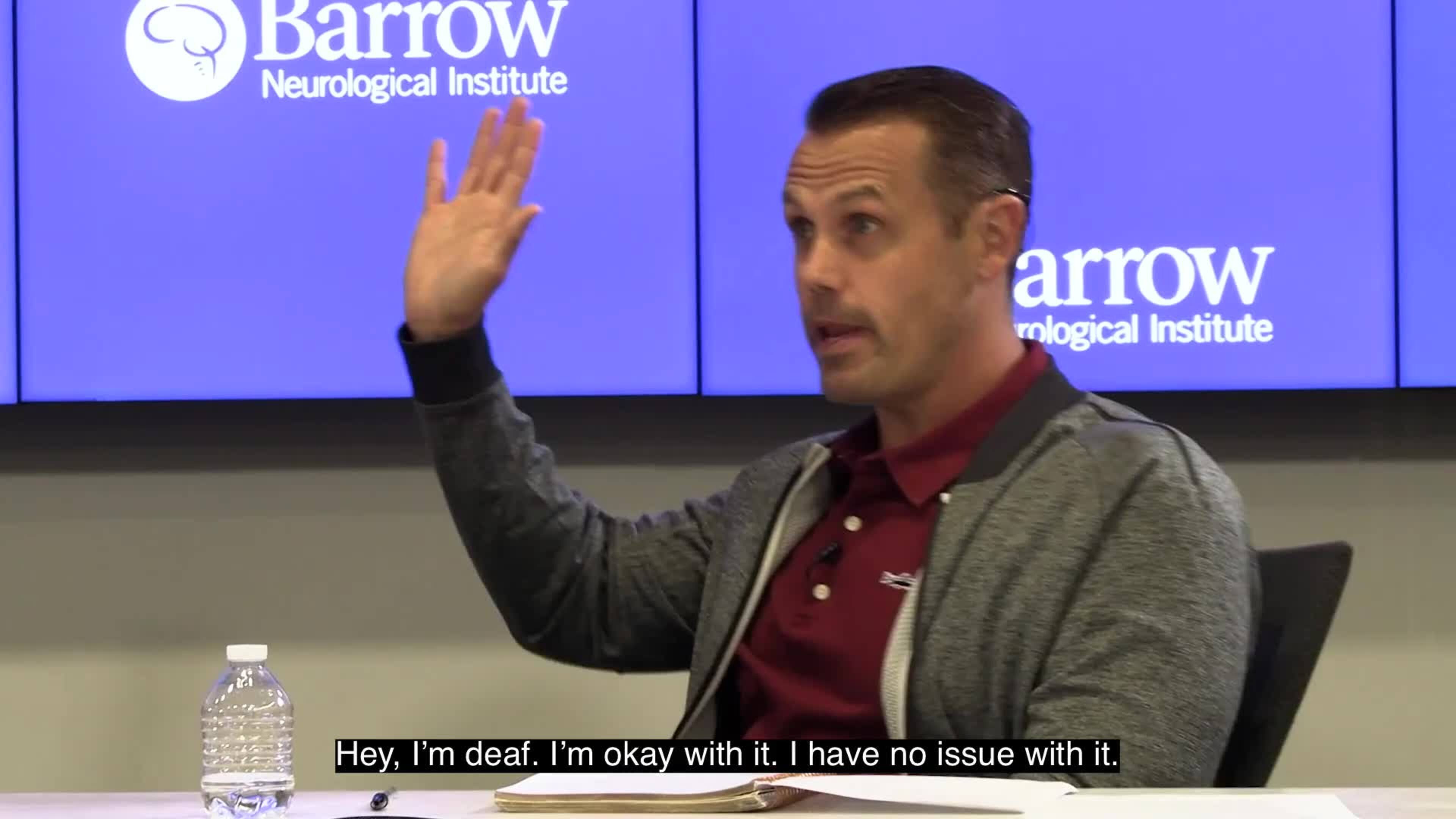 Life-Changing Effects of a Cochlear Implant
Barrow neuro-otologist Dr. Shawn Stevens and audiologist Dr. Lisa Thompson speak with…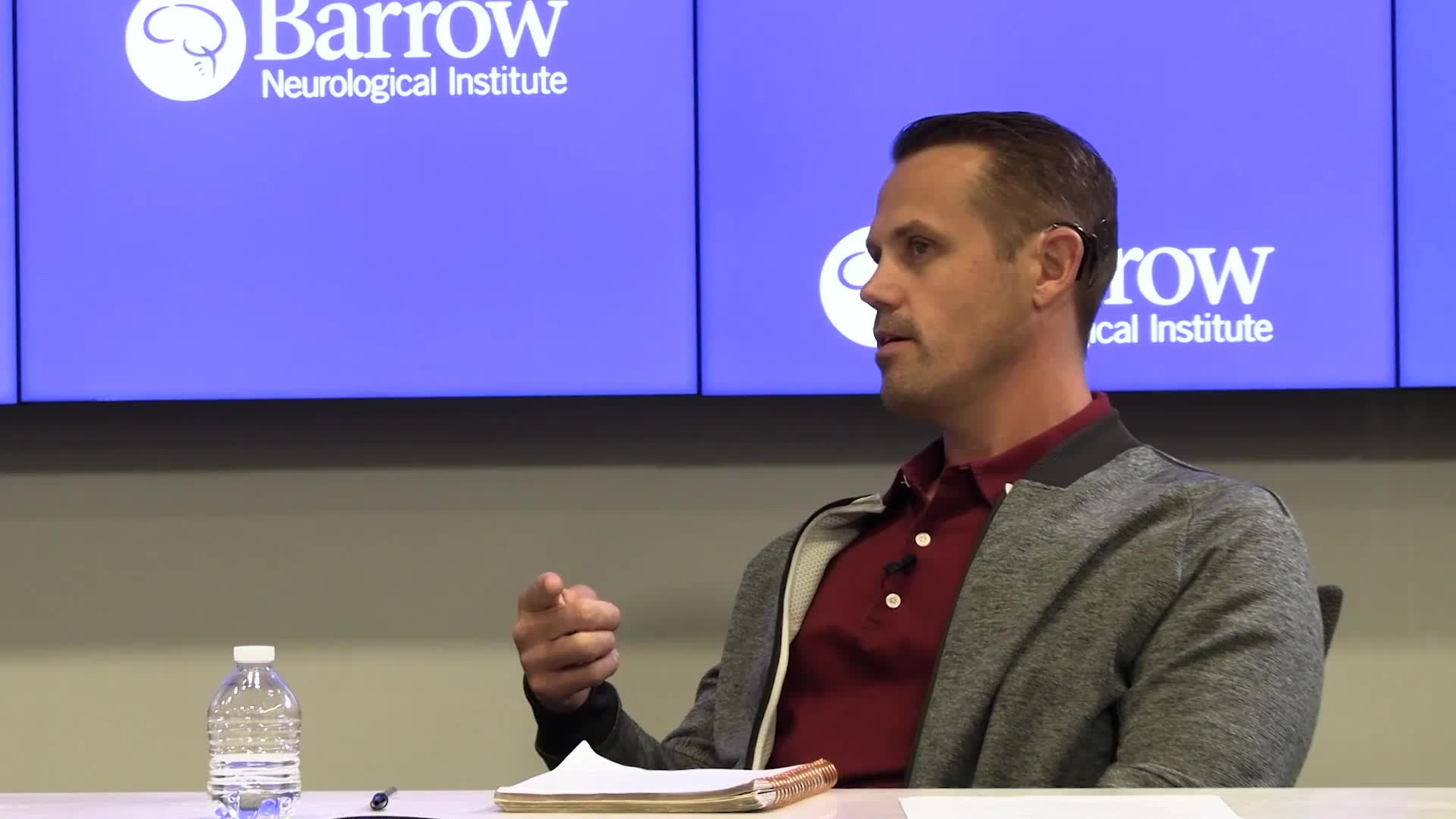 What to Expect to Hear With a Cochlear Implant
Find out what it is like to hear with a cochlear implant…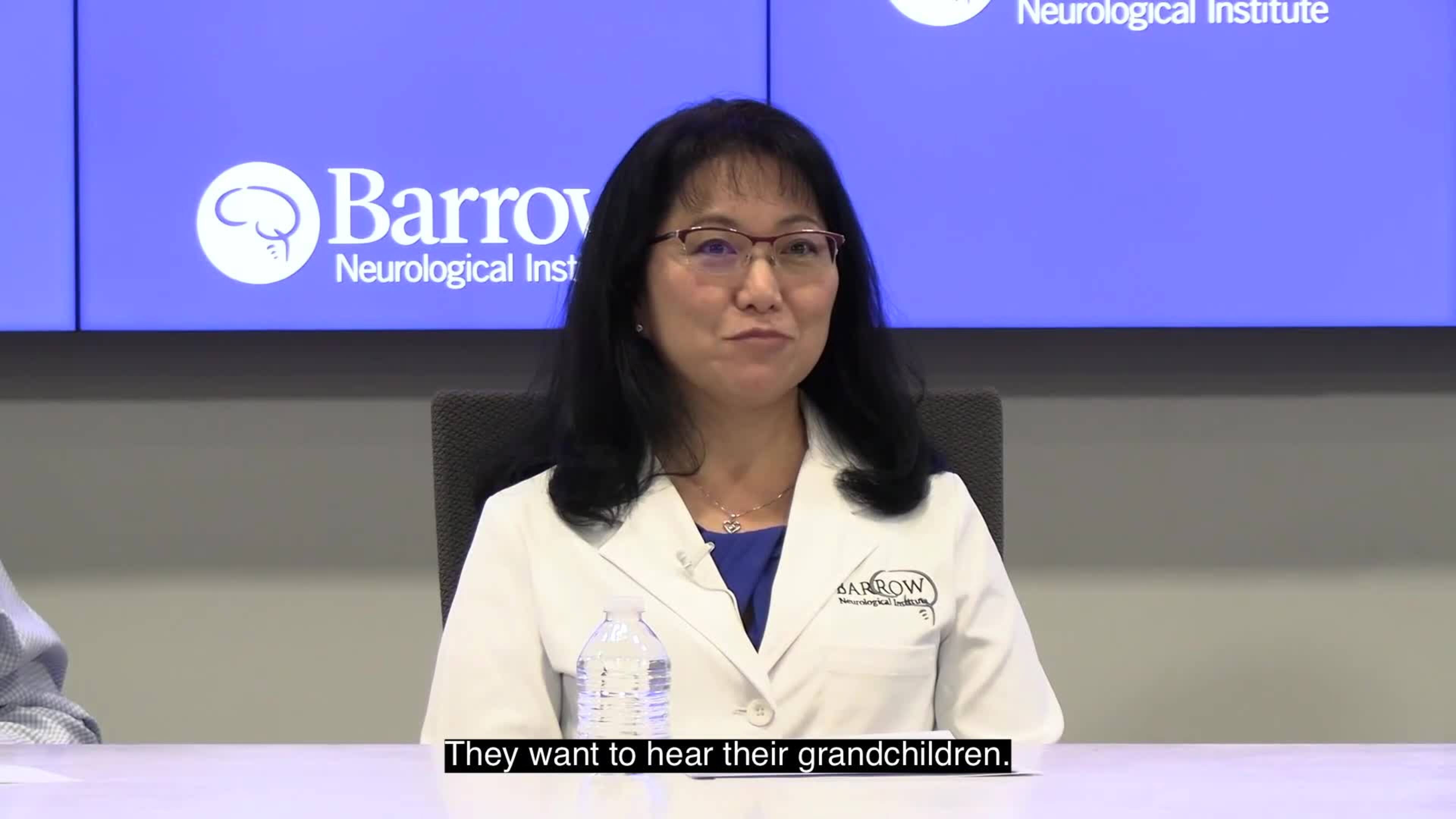 Common Patient Comments About Hearing Loss
Learn more about common comments from patients experiencing hearing loss.
What to Expect on the Day of Cochlear Implant Surgery
Barrow neuro-otologist Dr. Shawn Stevens and audiologist Dr. Lisa Thompson speak with…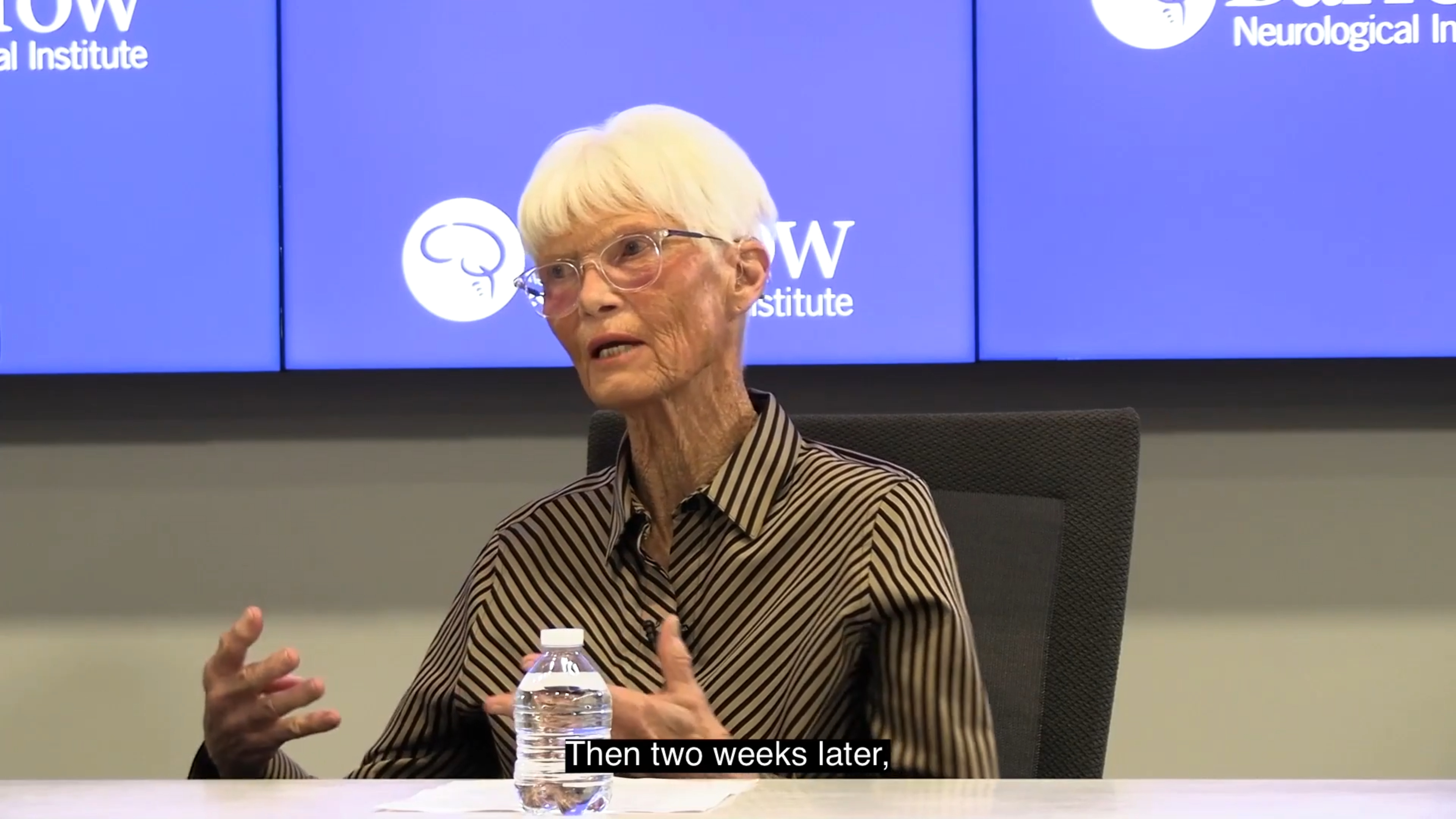 Returning to Your Normal Routine after Cochlear Implant Surgery
Find out how long it takes to get back to your normal…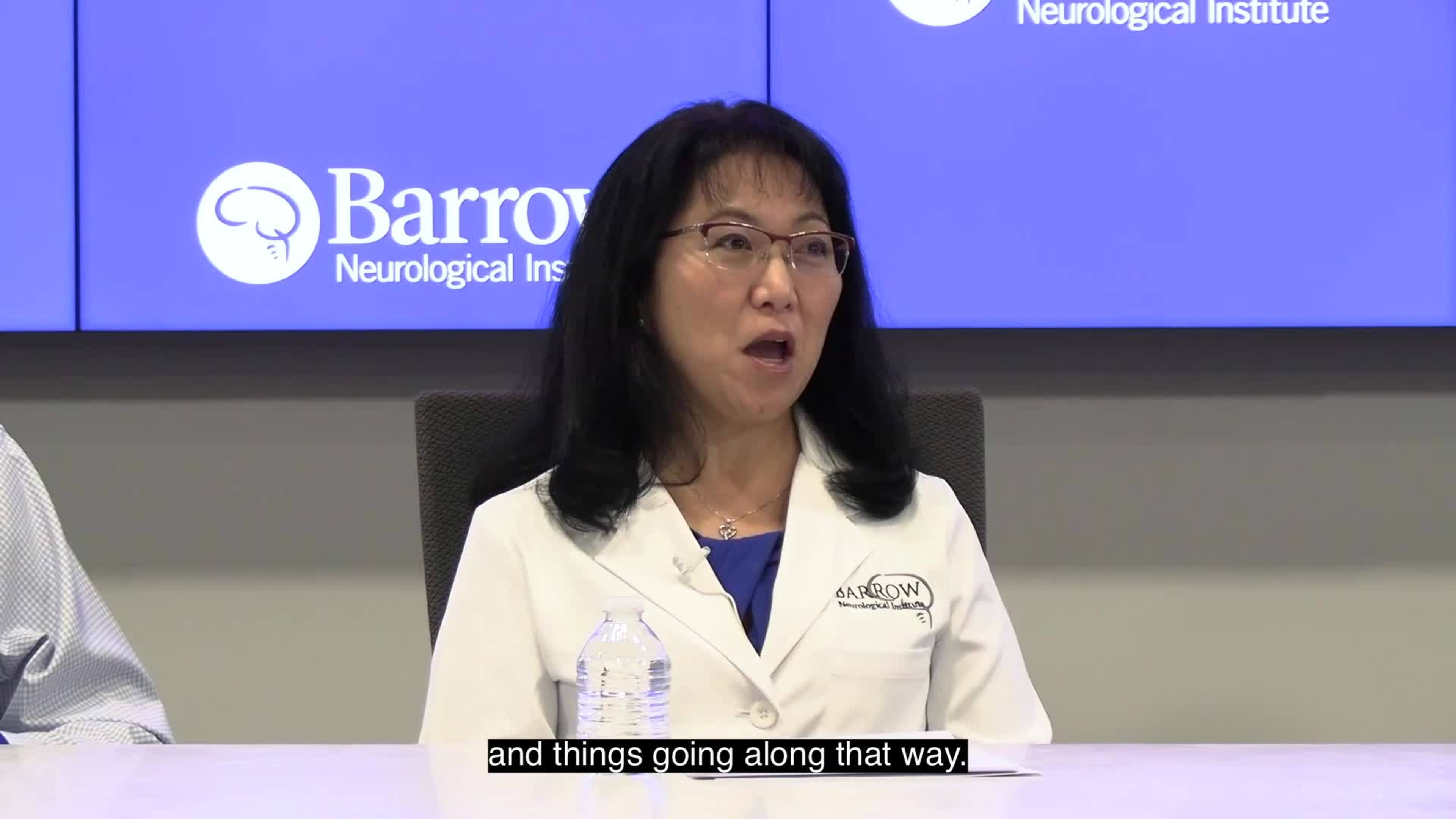 Concerns of Foreign Devices Implanted in the Body
Find out more about concerns regarding foreign objects in the body from…