About Our Program
You might feel scared—even trapped—waiting for your next seizure to occur, not knowing the circumstances that might surround it. It is a feeling voiced by many of our patients.
At the Barrow Epilepsy Program, we understand that the first step to alleviating these fears is getting you concrete answers about your seizures. Uncovering the cause of your epilepsy is the first step in creating a treatment plan that can put you at ease and make your life easier.
To that end, the core of our clinical program is made up of a collaborative team of experienced epileptologists and an advanced epilepsy monitoring unit. By monitoring your seizures as they happen using specialized equipment, our epilepsy specialists can create a customized treatment plan for you that may include epilepsy medication, surgical procedures, or a combination of both.
We realize that the process of finding the optimal treatment for your epilepsy can take longer than you would like. At the Barrow Epilepsy Program, we hold weekly meetings with all of our epilepsy specialists in which your progress is tracked and discussed to make sure you are getting the right treatment at the right time.
Our Epilepsy Program has received accreditation as a Level 4 Comprehensive Epilepsy Center from the National Association of Epilepsy Centers.
For more information about the Epilepsy Program at Barrow Neurological Institute, please call (602) 406-6262.
The Barrow Difference
The Epilepsy Program at Barrow Neurological Institute is an internationally recognized leader in the comprehensive diagnosis and treatment of epilepsy. Our patients have access to advanced diagnostics and an integrated team of specialists—all on one medical campus. Our experts are also dedicated to advancing diagnostic techniques and therapies for epilepsy through collaborative research.
National Recognition
Our Epilepsy Program has received accreditation as a Level 4 Comprehensive Epilepsy Center from the National Association of Epilepsy Centers. This designation recognizes epilepsy centers with the professional expertise and facilities necessary to provide the highest level of medical and surgical evaluation and treatment for patients with complex epilepsy.
Team of Experts
Patients in our Epilepsy Program have access to an integrated team of specialists, ensuring they receive an accurate diagnosis and comprehensive care.
Our clinical experts include:
EEG/MEG Technologists
Epilepsy Monitoring Unit (EMU) Coordinator
Epilepsy Fellows
Medical Assistants
Neurologists (Epileptologists)
Neuropsychologists
Neuroradiologists
Neurosurgeons
Nurse Educators
Nurse Practitioner
Nurse Specialists
Social Worker
Individuals with epilepsy may have another neurological disorder, such as stroke, traumatic brain injury, a brain tumor, or Alzheimer's disease. Barrow is also home to specialists in these neurological disorders, who work closely with the epilepsy team when needed.
Advanced Diagnostics
There are more than 30 different types of epileptic seizures. The type of seizure a person experiences depends on where the seizure begins in the brain. While a physical examination and medical history may indicate epilepsy, specialty diagnostic tests can provide a more complete diagnosis and inform treatment decisions.
Our diagnostic tests include:
Computed tomography (CT)
Electroencephalography (EEG)
Magnetic Resonance Imaging (MRI)
Magnetoencephalography (MEG)
Neuropsychological Examinations
Additionally, Barrow houses an epilepsy monitoring unit (EMU), where epilepsy specialists perform in-depth evaluations over an extended period. Our experts monitor the brain wave patterns and physical activity of patients 24 hours a day using simultaneous EEG and audio/video recording. Then, they use the information collected to diagnose a patient's condition, create a treatment plan, and coordinate care.
Collaborative Research
Our Epilepsy Program strives to be at the forefront of new diagnostic techniques and treatments in epilepsy, including advancements in epilepsy surgery.
Barrow is part of a network of hospitals, advocacy organizations, patients, families, and researchers called the Epilepsy Learning Healthcare System. This network aims to improve outcomes for people with epilepsy and their families through improved quality of life, better seizure control, and ultimately seizure freedom.
Our Epilepsy Program is also a member of the Critical Care EEG Monitoring Research Consortium. This collaborative research forum promotes quality improvements and standardization of the clinical practice of critical care EEG monitoring.
What We Treat
Epilepsy
Epilepsy is a neurological condition characterized by spontaneous, repeated seizures. Seizures occur when there are…
Learn

More
Seizures
A seizure occurs when there is a sudden electrical disturbance in the brain. Depending on…
Learn

More
I want to be the place where everyone clamors to be employed and all the patients travel from far and wide to get their neurodiagnostics needs met.
Tests, Treatments & Procedures
Neurology
Neurology is a branch of medicine focused on the study, diagnosis, and treatment of disorders…
Learn

More
Responsive Neurostimulation
(RNS)
Stereoelectroencephalography
(SEEG)
Vagus Nerve Stimulation
(VNS)
Location
Neuroplex: Pre-Admission Testing, Neurosurgery Clinic, ENT & Skull Base, Neuro-Oncology, Infusion, Stroke, Barrow Foundation

2910 North 3rd Avenue

240 Building: Inpatient Neuro-Rehab, Neuro-Endocrine, and Outpatient Neurology

240 West Thomas Road

3rd Avenue Self-Parking Garage, Visitor Entrance, Pedestrian Bridge

3rd Avenue Garage

Robert F. Spetzler Neuroscience Tower: Emergency Department, Inpatient Neurology + Neurosurgery

Robert F. Spetzler Neuroscience Tower

222 Building: Brain Injury & Sports Neurology, Neuropsychology, Neuro-Rehab

222 West Thomas Road

124 Building: Phoenix Children's Cleft and Craniofacial Center, Neuro-Otology, and Audiology

124 West Thomas Road

Ivy Brain Tumor Center, Sonntag Pavilion, Goldman Auditorium, Marley Lobby, Research

Marley Lobby Entrance

Radiation Oncology and Cyberknife

350 West Thomas Road

Main Hospital Entrance, Hospital Admitting, Starbucks, Cafeteria, Valet Parking

350 West Thomas Road

McAuley Pharmacy

500 West Thomas Road
Videos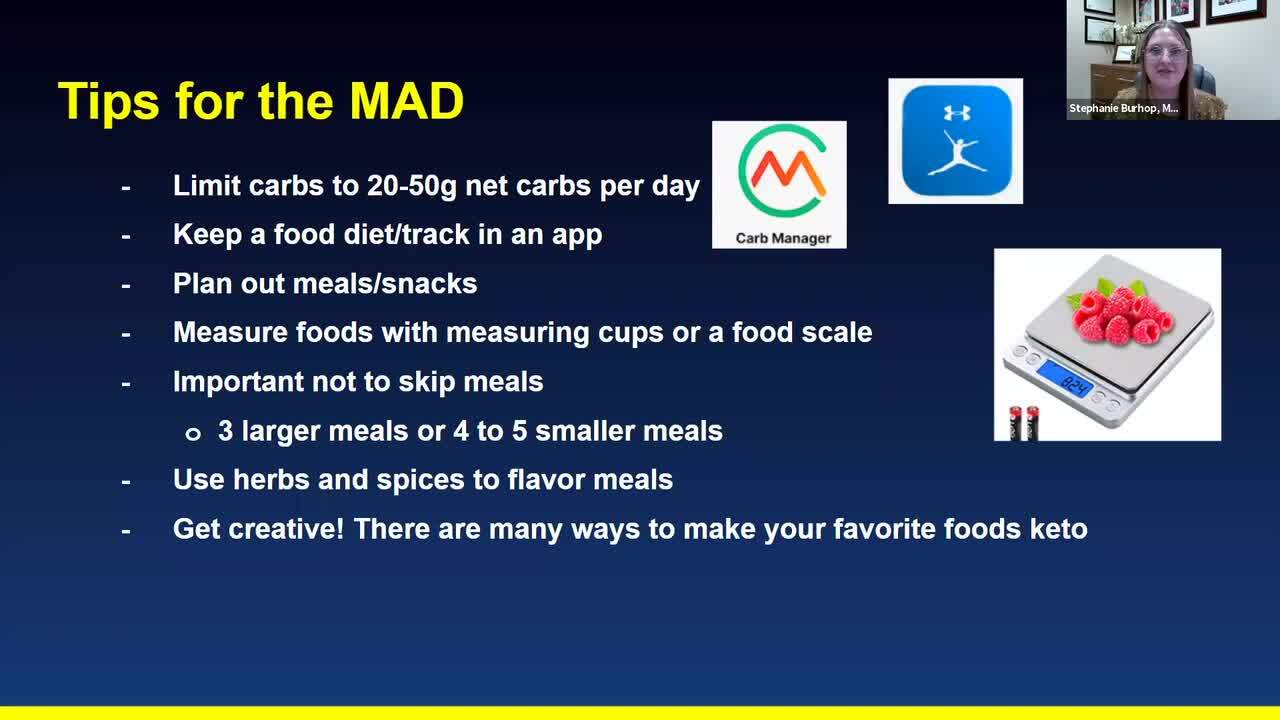 Nutrition for Epilepsy
Nutritional tips for epilepsy patients and their care partners.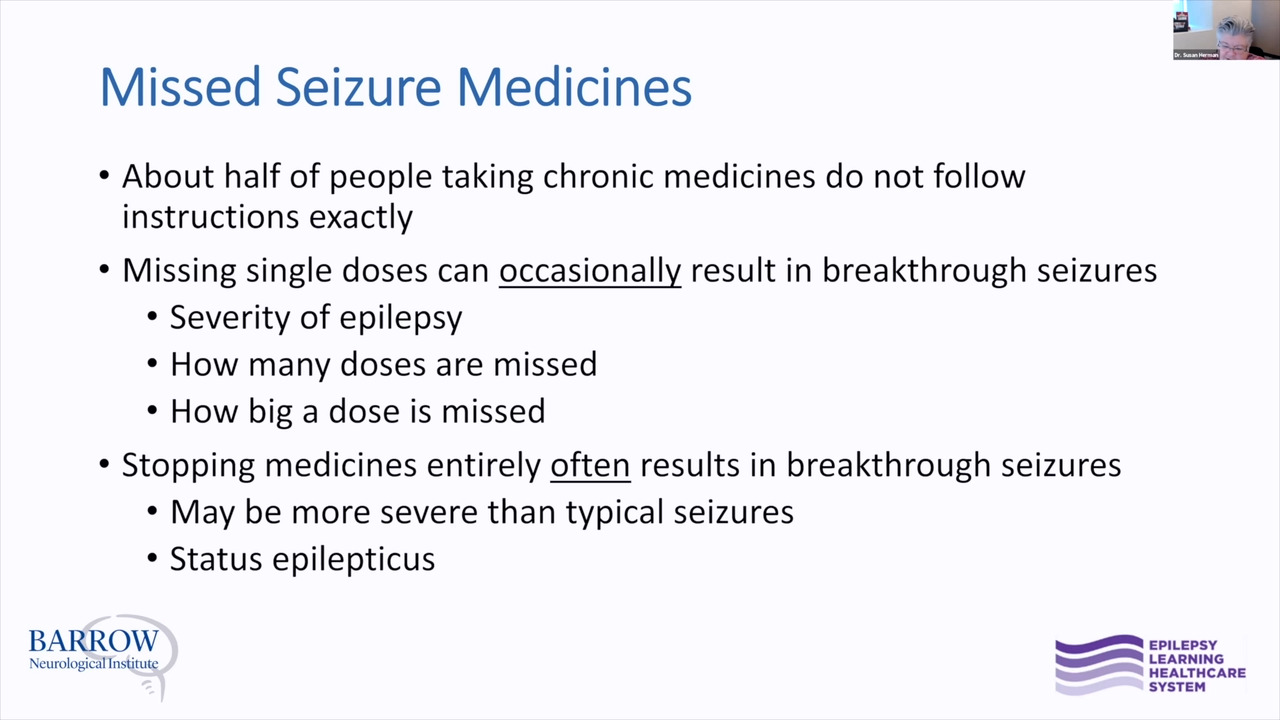 Seizure Action Plan and Rescue Medicines
Create a plan of action for seizures and the use of rescue…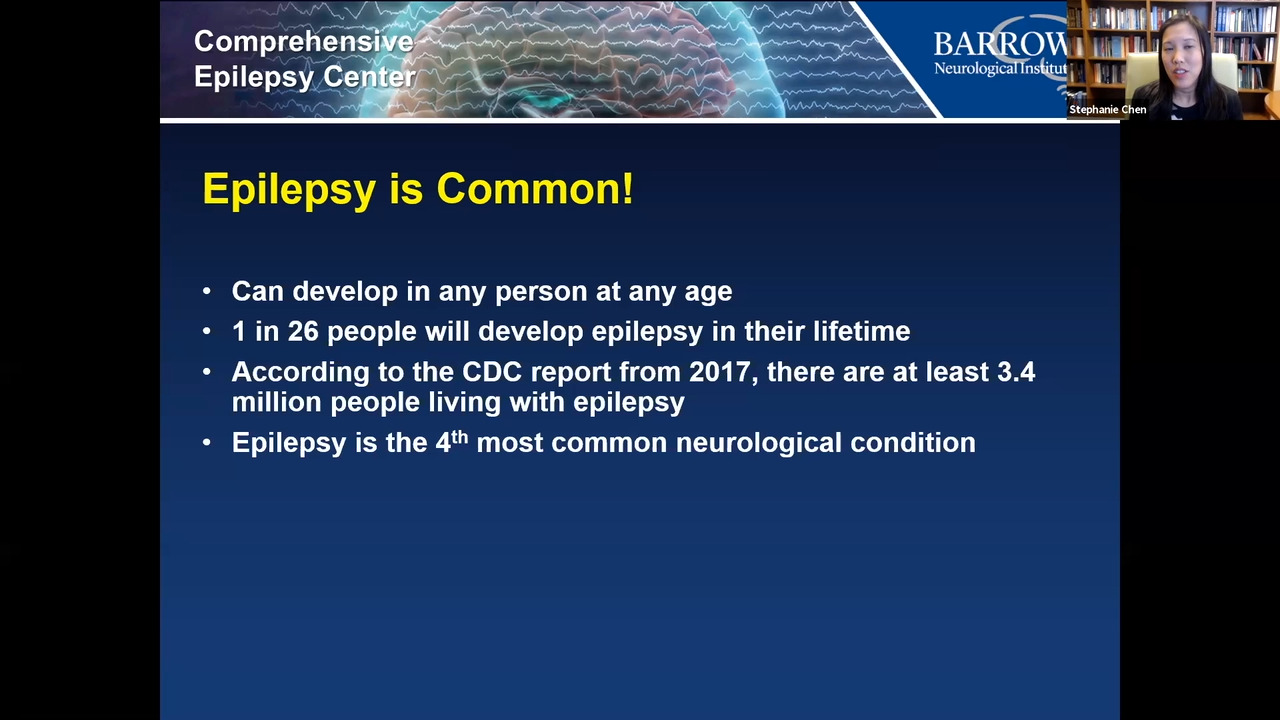 Epilepsy Overview
Get an overview of epilepsy and seizure disorders from our experts.