About Our Center
A headache. It can stop your life in its tracks.
Though migraines are the most commonly known and discussed headaches, head pain can take many different forms and can have many different causes.
At the Lewis Headache Center, our migraine and headache specialists have the tools and knowledge to accurately diagnose migraines and other headaches, as well as the experience and technology to minimize their effects on your daily life.
At the most basic level, pain signals being sent by the nerves in various parts of your head to your brain are the cause of headache symptoms. In some instances, like intracranial hypotension, these signals are your body's way of letting you know about a problem.
In other cases, the signals are a kind of false alarm. In these cases, you feel just as much pain, but it is the nerves themselves that are having a problem—sensing pain when no pain-causing stimuli are present.
Dr. Knievel and her team of neurologists who specialize in migraines, headaches, and headache disorders are adept at finding relief for headaches regardless of their cause. Her team can tailor a migraine or headache treatment plan for the unique features of your diagnosis.
To request an appointment with the Lewis Headache Center, or for more information, please call (602) 406-6262.
The Barrow Difference
Our experts in the Lewis Headache Center understand that migraine is not just a headache. In fact, it is considered one of the most disabling diseases in the world. It is also one of the most common. A study measuring the burden of migraine in the United States found that one in four U.S. households includes someone with migraine.
Accurate Diagnosis, Life-Changing Treatment
Our team sees a variety of headache disorders in the clinic. Because of Barrow's high patient volume and complex cases, our experts have gained ample experience in differentiating headache conditions. They are determined to help you identify your headache triggers and prevent headache attacks from occurring.
Above all, our team strives to improve your quality of life. Many patients of the Lewis Headache Center credit our specialists with giving them their lives back.
Beyond medication, we offer the following therapies for headache disorders:
Botox for Chronic Migraine
Cefaly Nerivio
gammaCore Vagus Nerve Stimulation
Headache Infusion Treatment
Medical Massage
Occipital Nerve Block
Sphenopalatine Ganglion Block
Transcranial Magnetic Stimulation
Trigeminal Nerve Block
Yoga For Migraine
Team of Neurological Experts
Our headache specialists are highly experienced in the diagnosis and treatment of migraine and other headache disorders. These specialists include headache neurologists, a headache-certified physician assistant, and a headache fellow. As part of Barrow Neurological Institute, our experts work closely with neurosurgeons and neurologists in other subspecialties to treat complex conditions that cause headache pain.
Cutting-Edge Headache Research
Additionally, our headache specialists and the Barrow leadership team are working to establish a world-class research center for headache and migraine. This is possible because of our dedicated supporters.
Program Director Kerry Knievel, DO, and her team of headache specialists are performing studies in migraine and CSF leak/intracranial hypotension. They plan to expand the number and scope of clinical studies available to patients over time. They also aim to engage in basic translational research. This could advance our knowledge of the genetic, environmental, and inflammatory triggers that cause migraine and other headaches. As a result, this knowledge could lead to even better headache therapies.
Patients who come to Barrow often say they have lost control of their lives because of headaches. This is a condition that has not been treated with the seriousness it deserves.
Tests, Treatments & Procedures
Specialists
Brandy Harmon
Program Manager
Kathleen Nagaran Hildebrand
Research Coordinator
Sarya Reid-Tate
Regulatory Specialist
Rachel Stancl
Research Coordinator
Location
Neuroplex: Pre-Admission Testing, Neurosurgery Clinic, ENT & Skull Base, Neuro-Endocrine, Neuro-Oncology, Stroke, Barrow Foundation

2910 North 3rd Avenue

Inpatient Neuro-Rehab and Outpatient Neurology

240 West Thomas Road

3rd Avenue Self-Parking Garage, Visitor Entrance, Pedestrian Bridge

3rd Avenue Garage

Robert F. Spetzler Neuroscience Tower: Emergency Department, Inpatient Neurology + Neurosurgery

Robert F. Spetzler Neuroscience Tower

Brain Injury & Sports Neurology, Neuropsychology, Neuro-Rehab

222 West Thomas Road

Phoenix Children's Cleft and Craniofacial Center, Neuro-Otology and Audiology

124 West Thomas Road

Ivy Brain Tumor Center, Sonntag Pavilion, Goldman Auditorium, Marley Lobby, Research

Marley Lobby Entrance

Radiation Oncology and Cyberknife

350 West Thomas Road

Main Hospital Entrance, Neurosurgery Pre-operative Unit, Starbucks, Cafeteria, Valet Parking

350 West Thomas Road

McAuley Pharmacy

500 West Thomas Road
Videos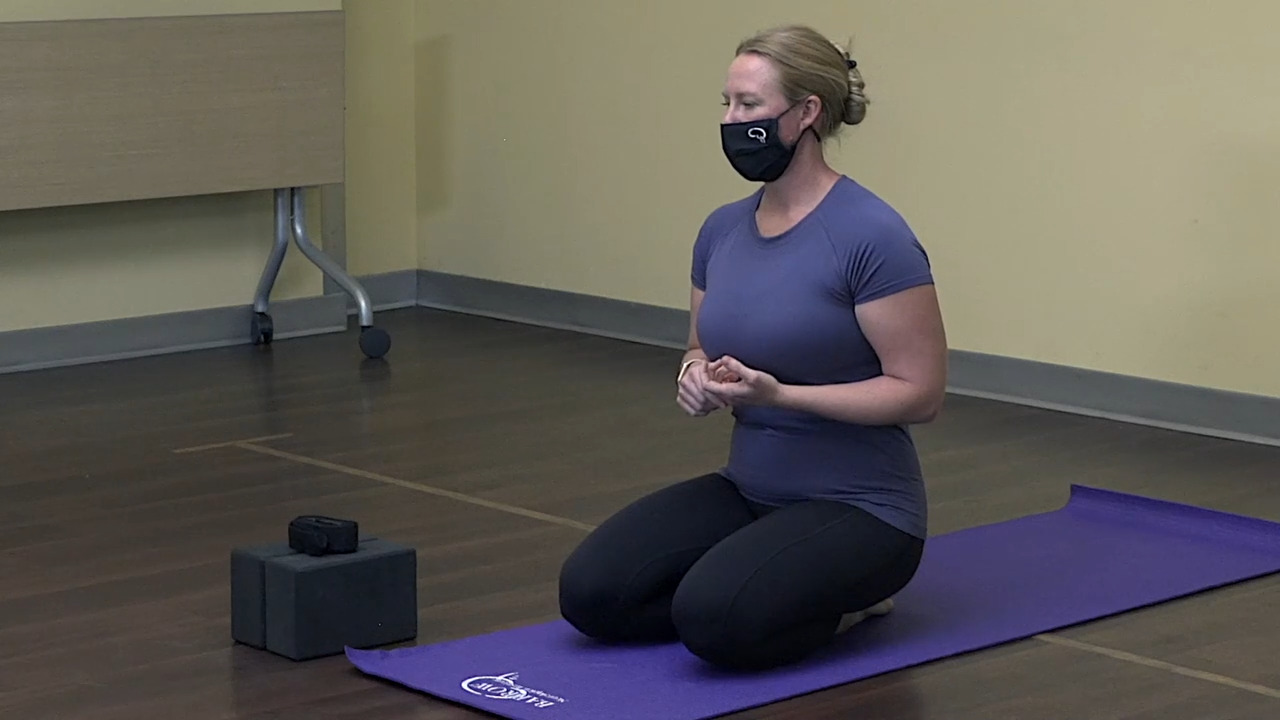 Yoga for Migraine: Full Body Flow
Follow along with our full body flow yoga session for migraine.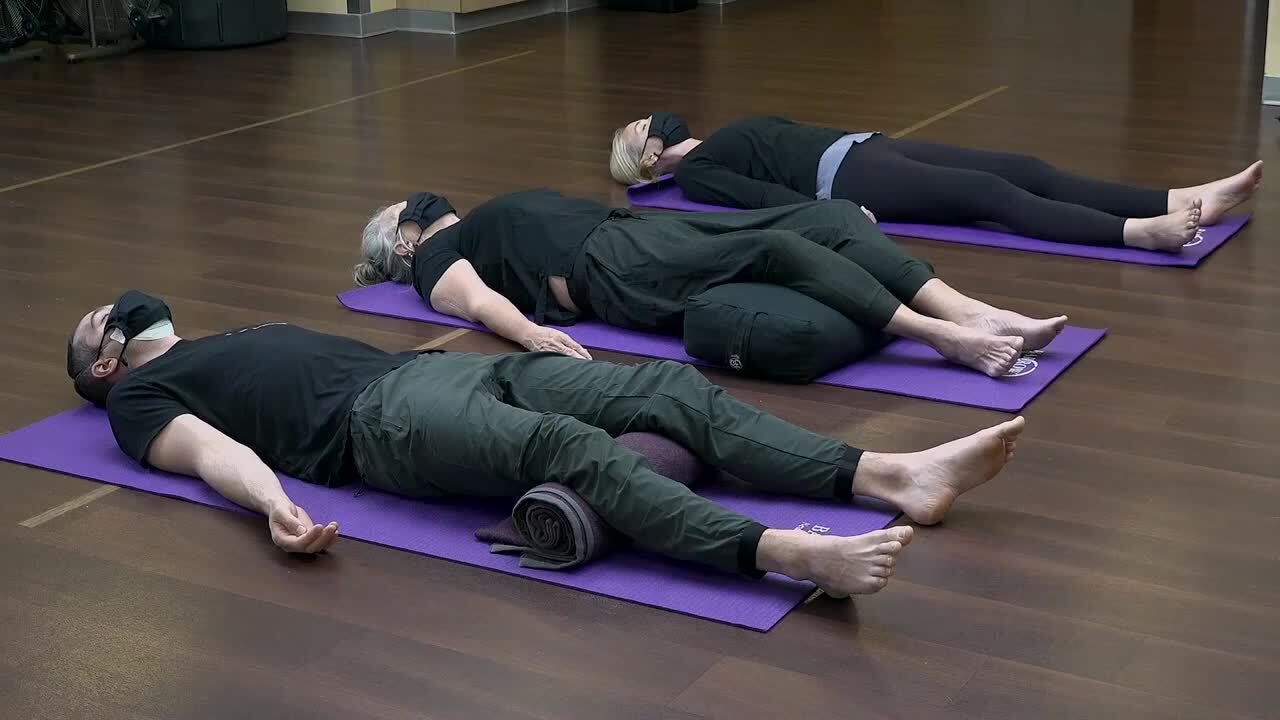 Yoga for Migraine: Body Relaxation
Body relaxation is a 10-minute yoga session that may help your get…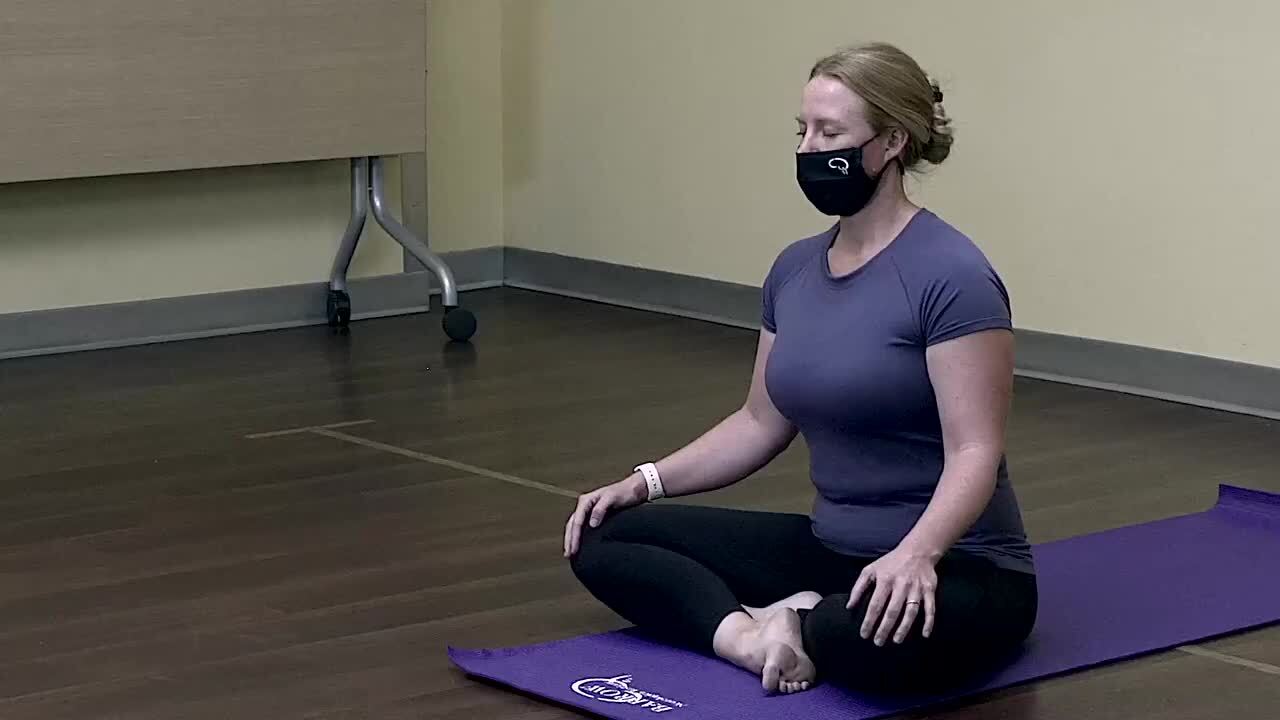 Yoga for Migraine: Meditation
This 7-minute meditation session is tailored for migraine patients.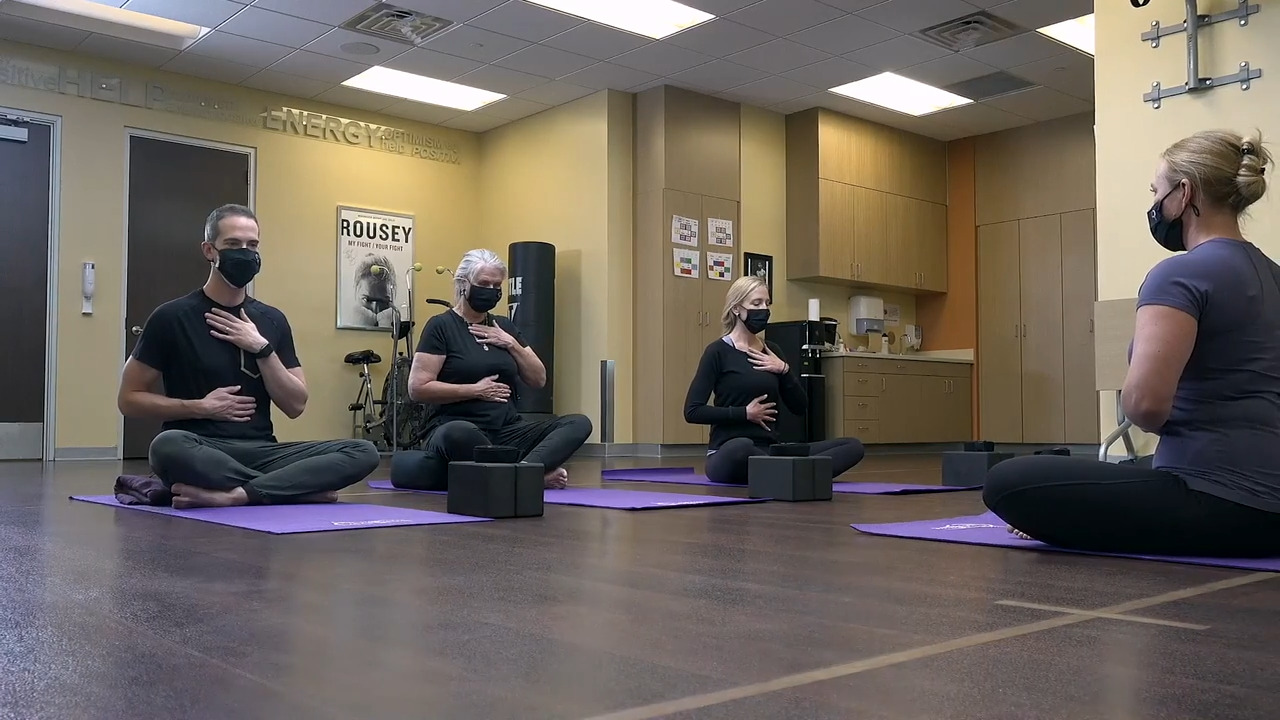 Yoga for Migraine: Head, Neck, Shoulders, and Self Massage
Watch our guide to head, neck, shoulders and self massage to help…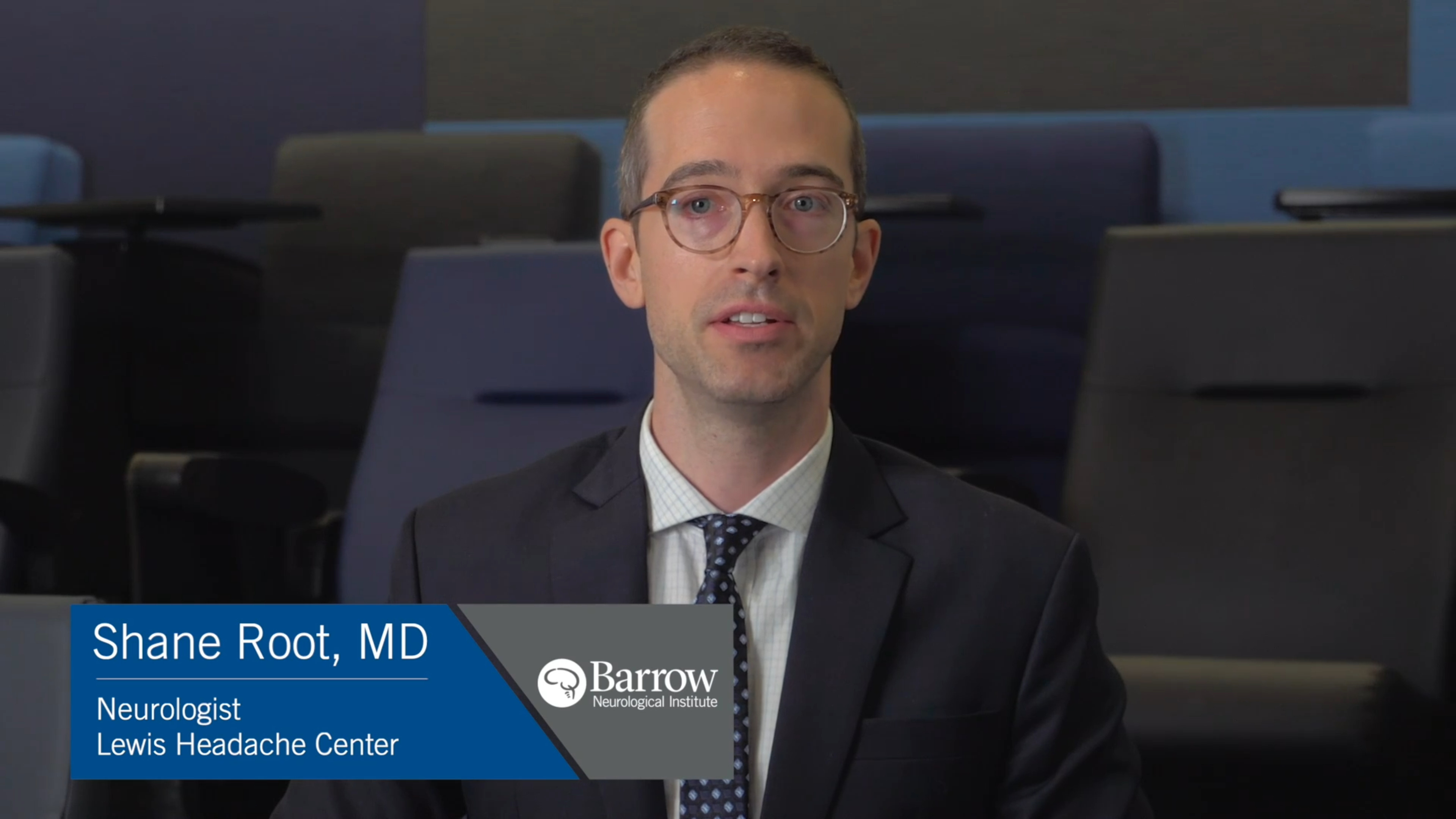 What is dihydroergotamine infusion?
Barrow neurologist Shane Root, MD, describes the nature of dihydroergotamine infusion (DHE).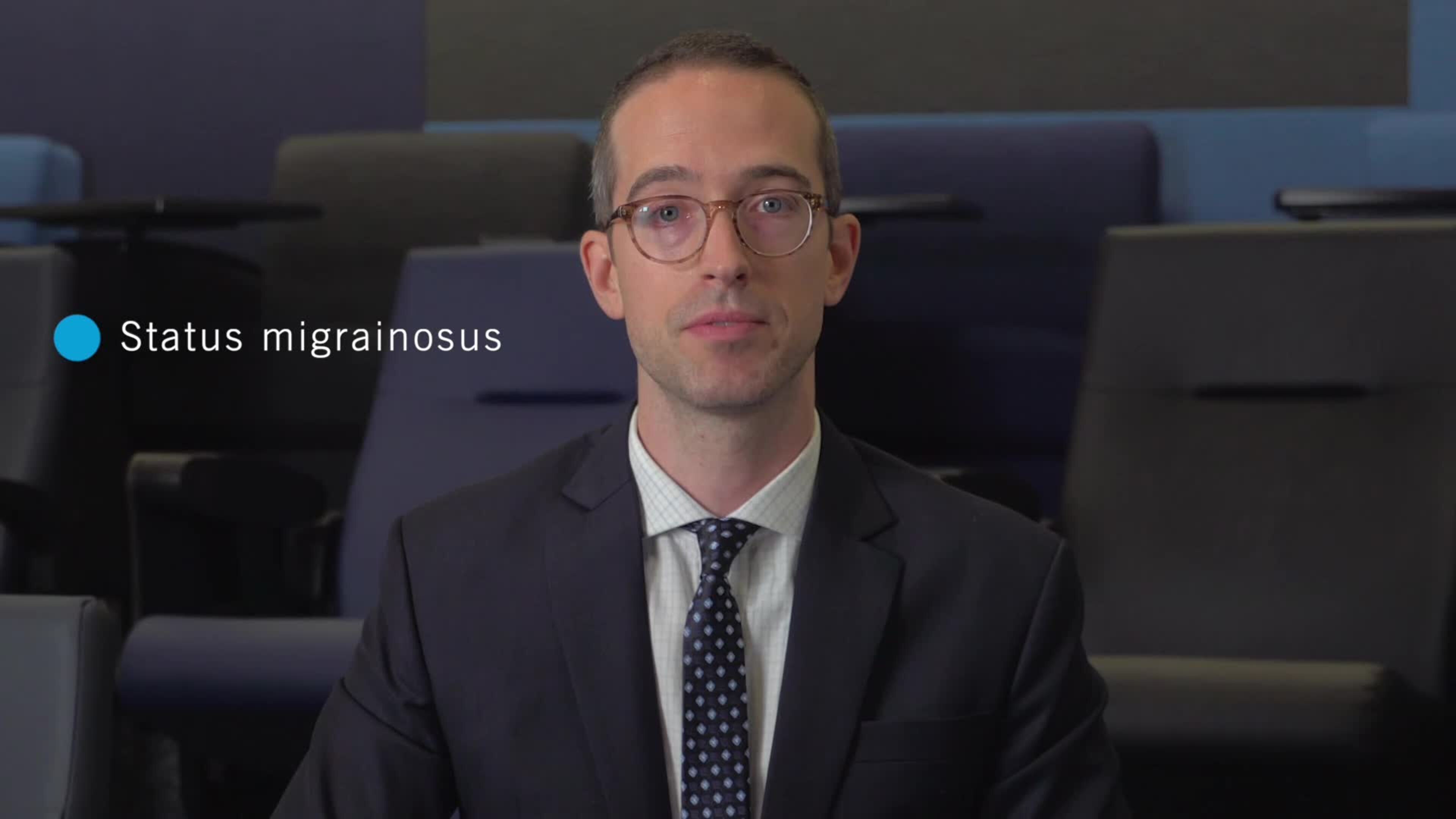 What is dihydroergotamine infusion used for?
Barrow neurologist Shane Root, MD, describes the uses of dihydroergotamine infusion (DHE).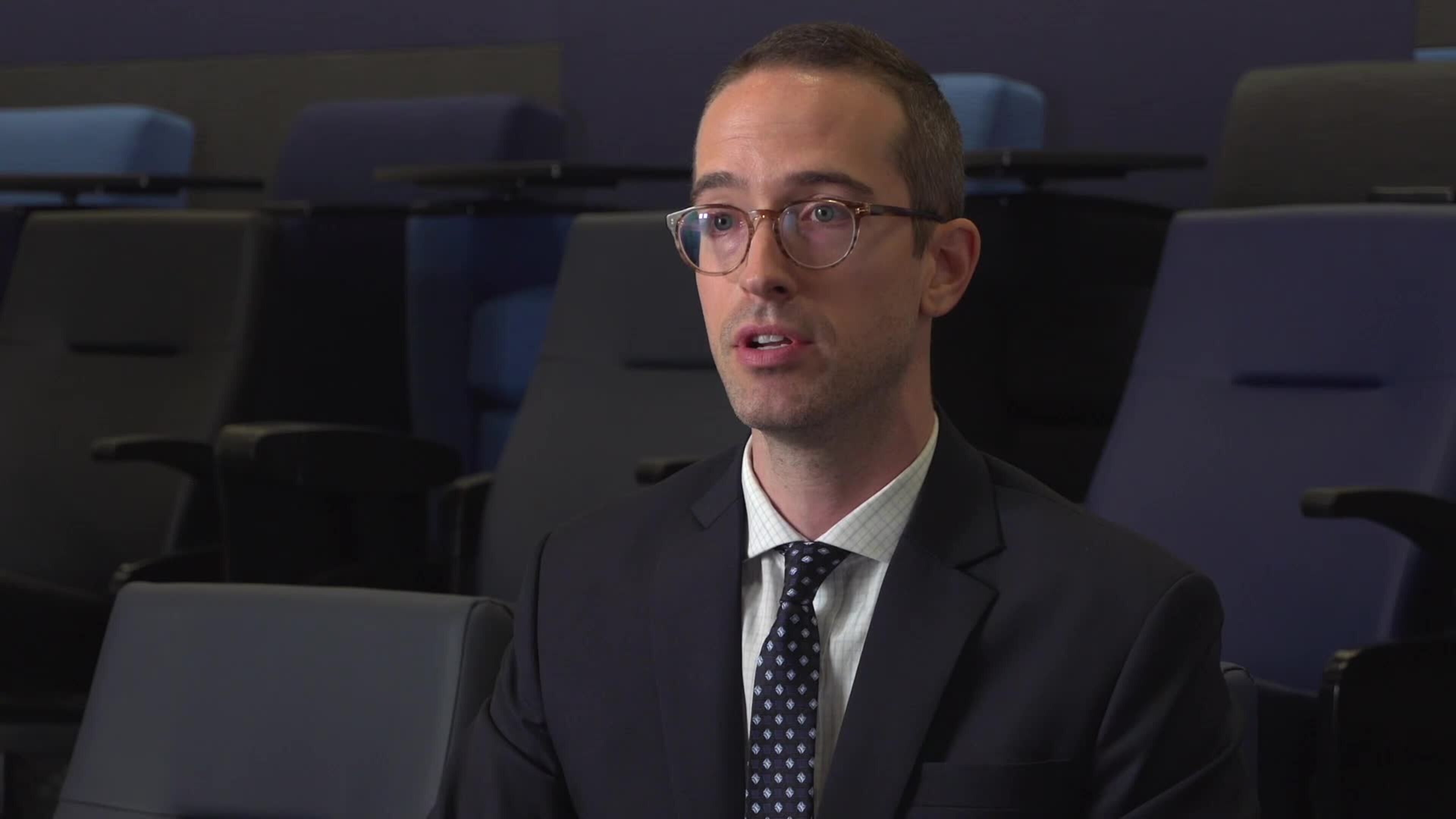 How to Know if You are a Good Candidate for Dihydroergotamine Infusion
Barrow neurologist, Shane Root, MD, discusses whether you are a good candidate…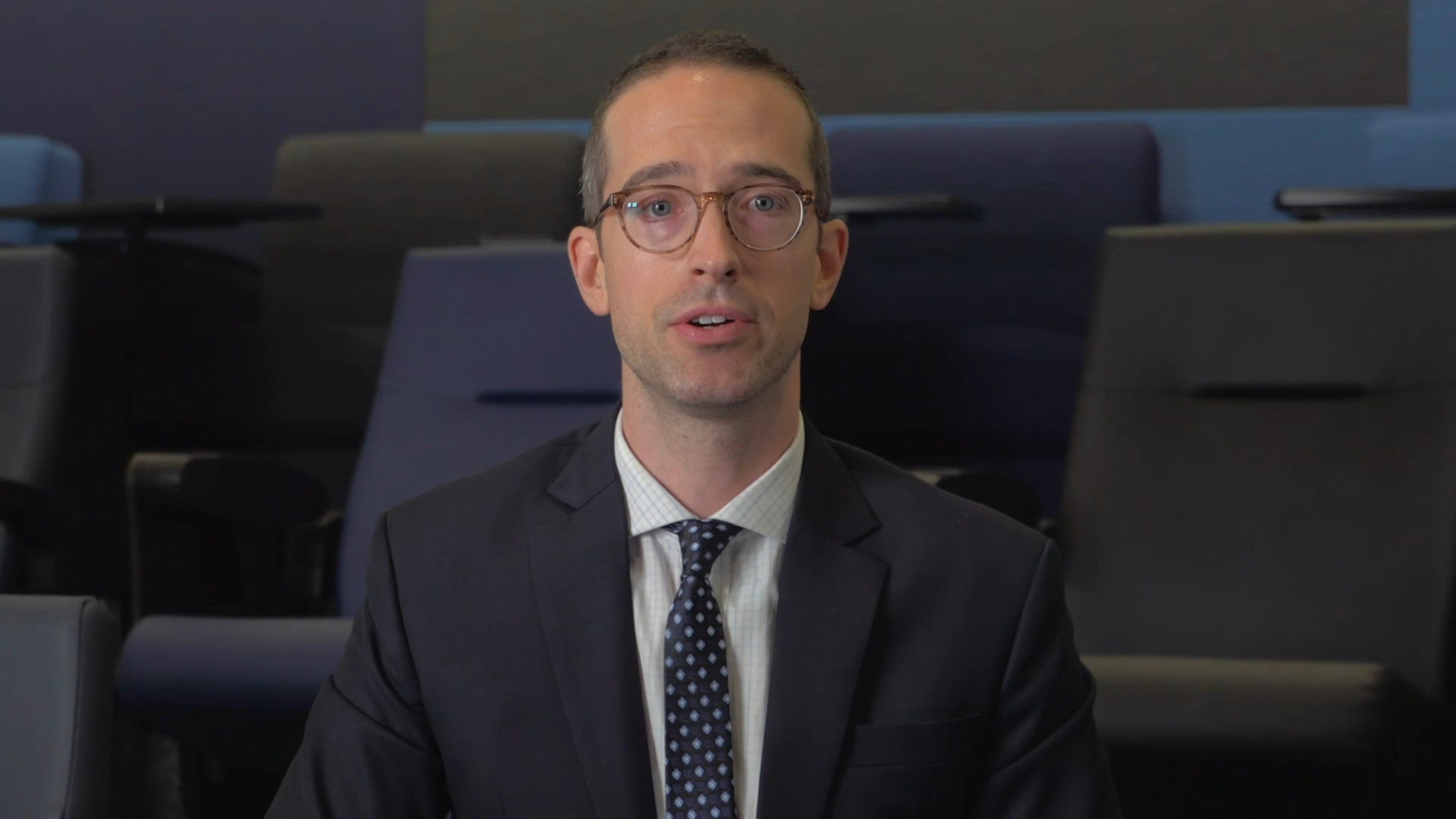 What to Expect During Admission for Dihydroergotamine Infusion
Barrow neurologist Shane Root, MD, describes what to expect during admission for…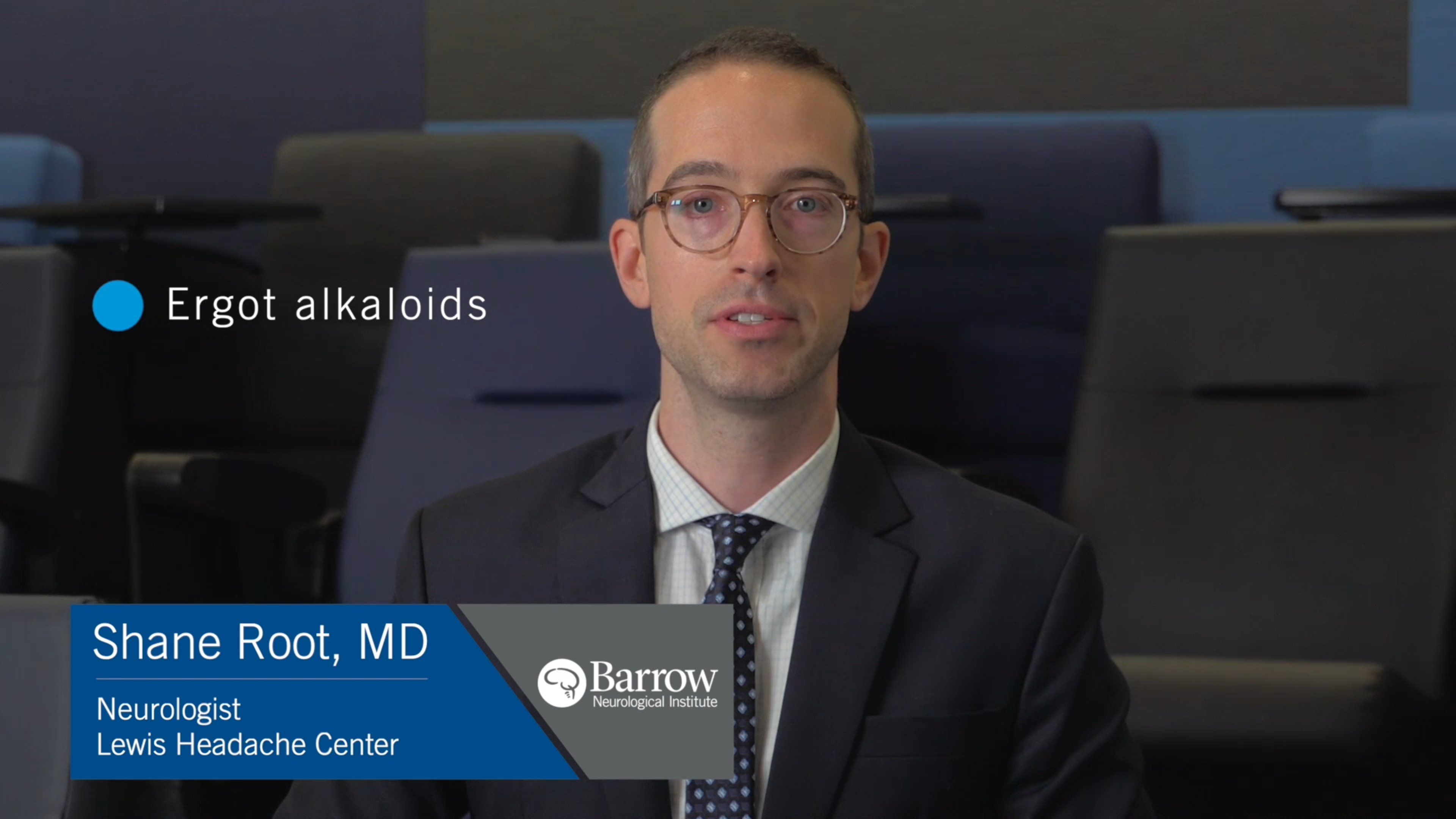 What is ketamine?
Barrow neurologist Shane Root, MD, describes the nature of ketamine.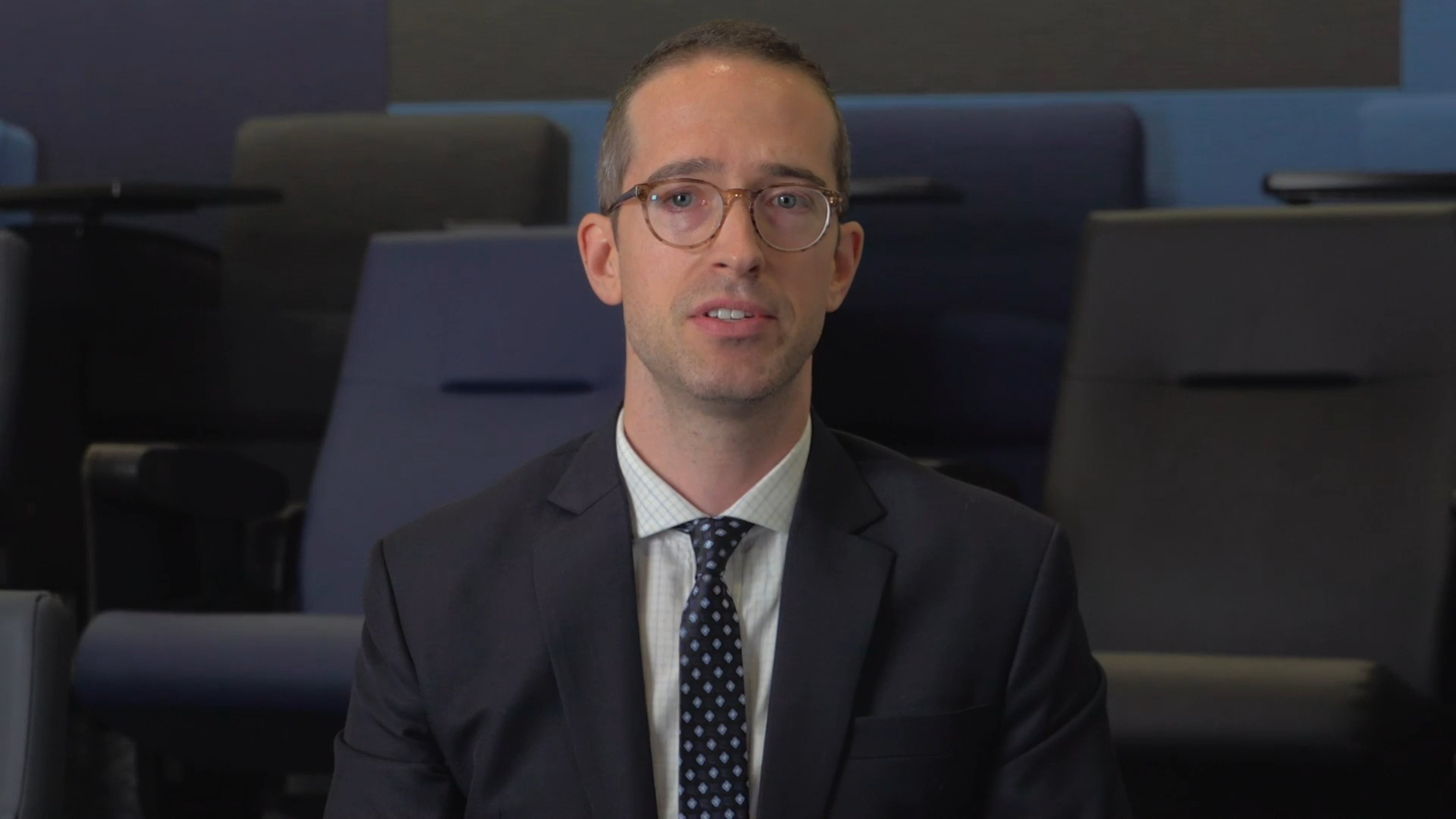 What is ketamine used for?
Barrow neurologist Shane Root, MD, describes the uses of ketamine.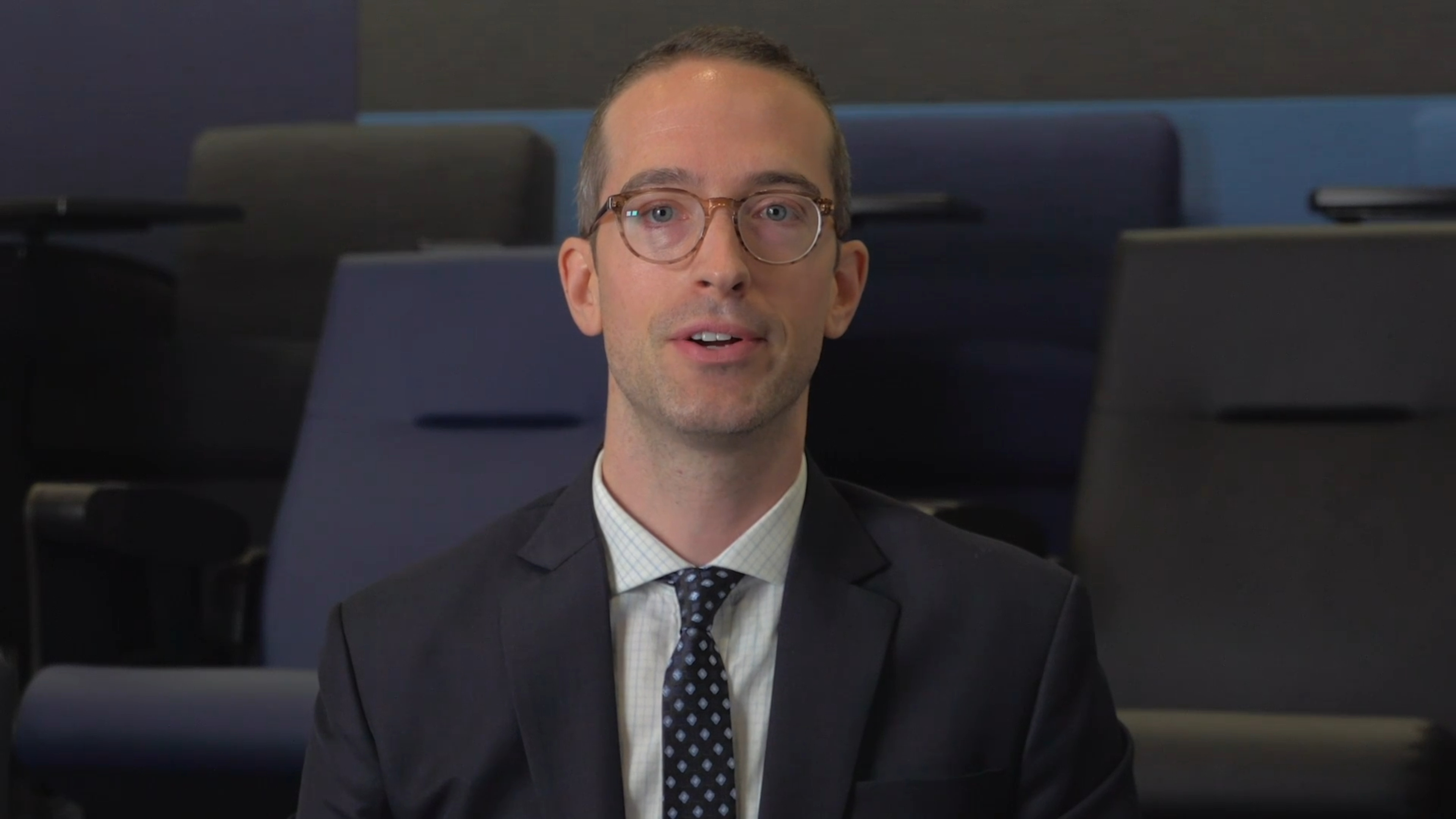 What to Expect During Admission for Ketamine Infusion
Barrow neurologist Shane Root, MD, describes what to expect during admission for…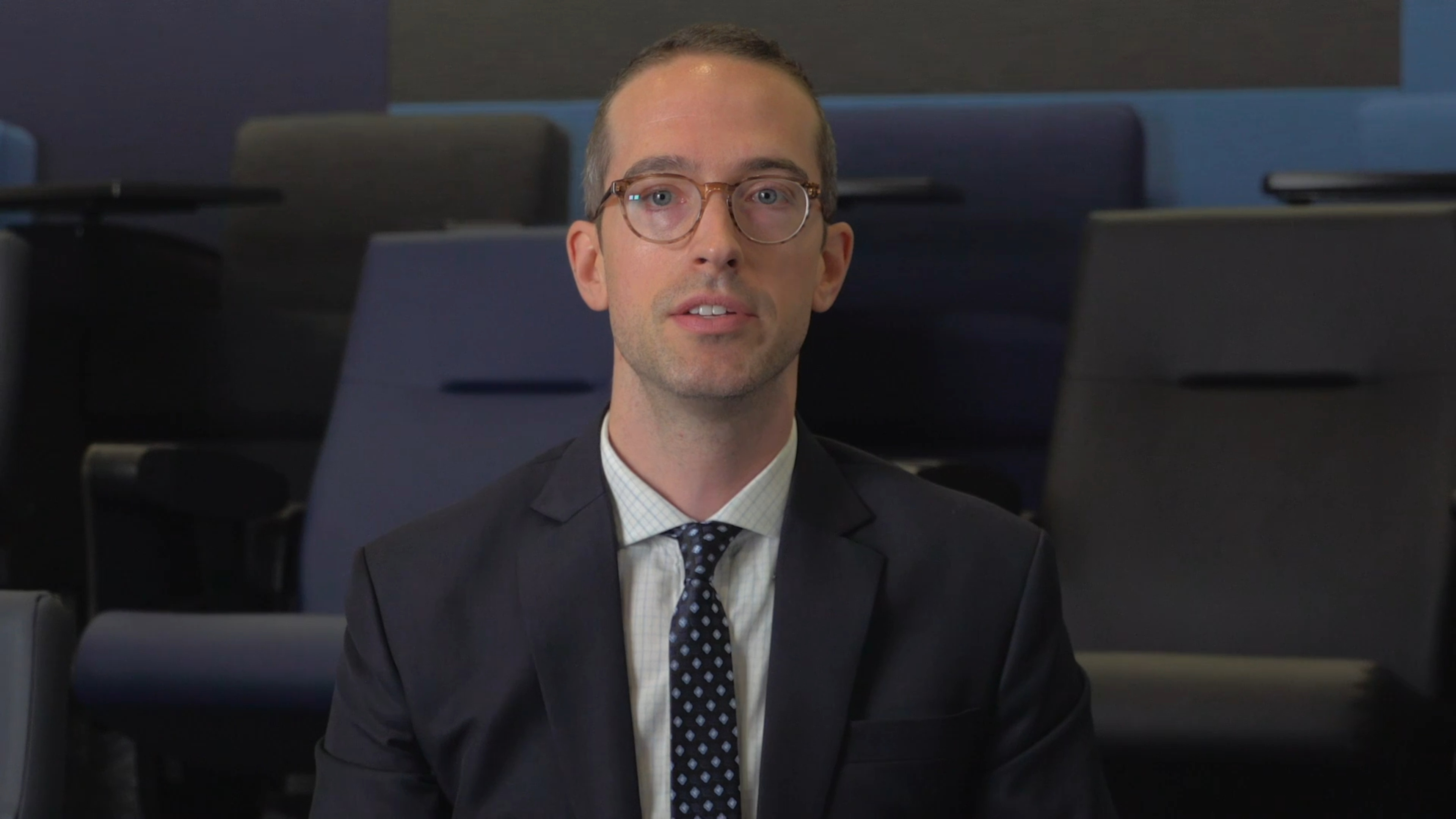 How to Know if You are a Good Candidate for Ketamine Infusion
Barrow neurologist, Shane Root, MD, discusses whether you are a good candidate…