Neurology Residency Program
About Our Residency Program
The Department of Neurology at Barrow Neurological Institute is home to a vibrant and expanding neurology residency program that offers both adult and child neurology tracks.
Residents in our neurology program get deep exposure to neurology subspecialties like neuro-ophthalmology, neuro-otology, epileptology, movement disorders and DBS, multiple sclerosis and neuroinflammatory diseases, and neurodegenerative diseases. The size and prominence of our institution ensure that neurology residents receive exposure to a variety of complex and challenging cases in all of these areas.
Our neurology residents also have myriad opportunities to participate in translational neuroscience research and other academic activities. Residents also have ample opportunity to teach, with presentations at grand rounds, conferences, and symposia the norm.
Barrow Neurology Residency Program: In the Residents' Words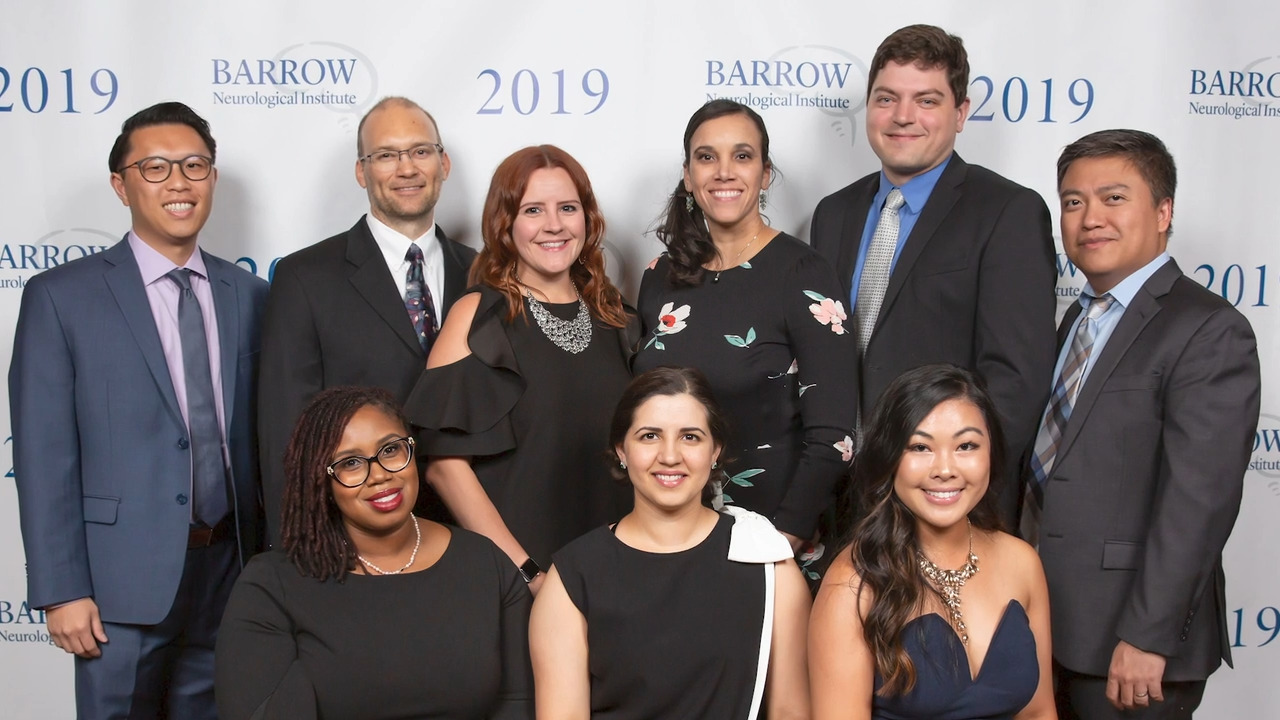 Barrow Neurology Residency Director Courtney Schusse, MD
The Barrow Difference for Neuroscience Residency and Fellowship Programs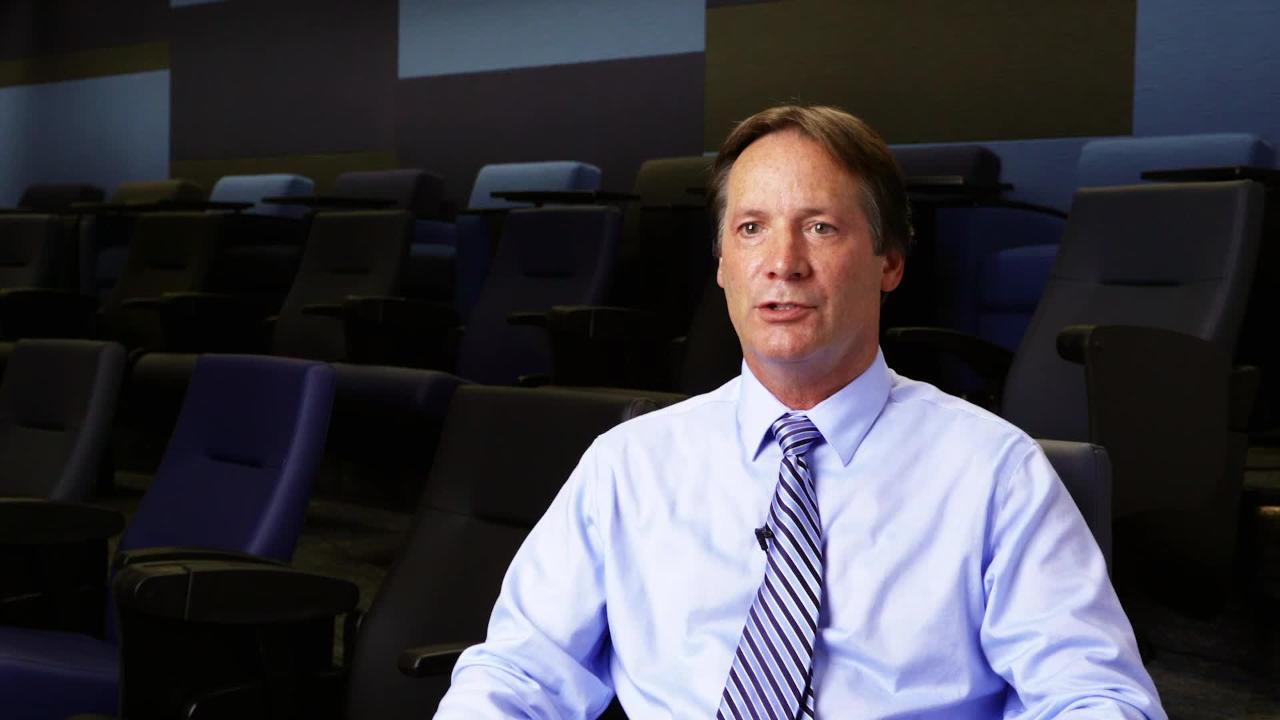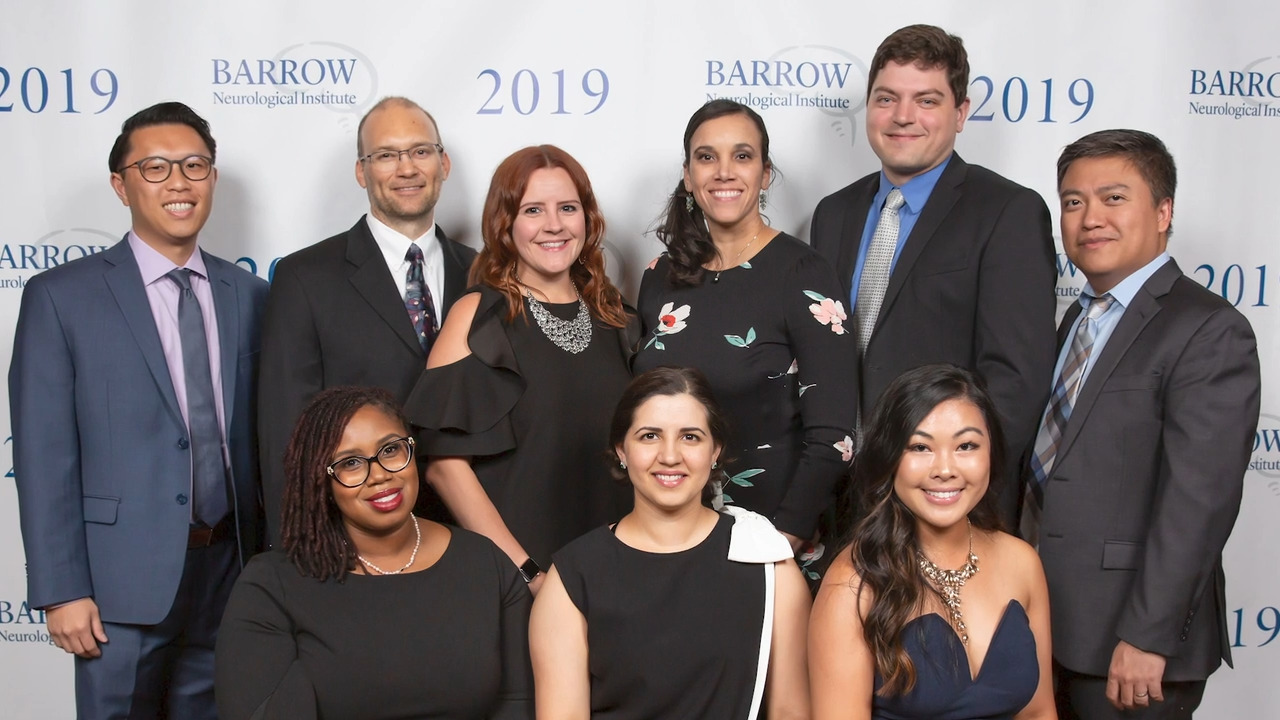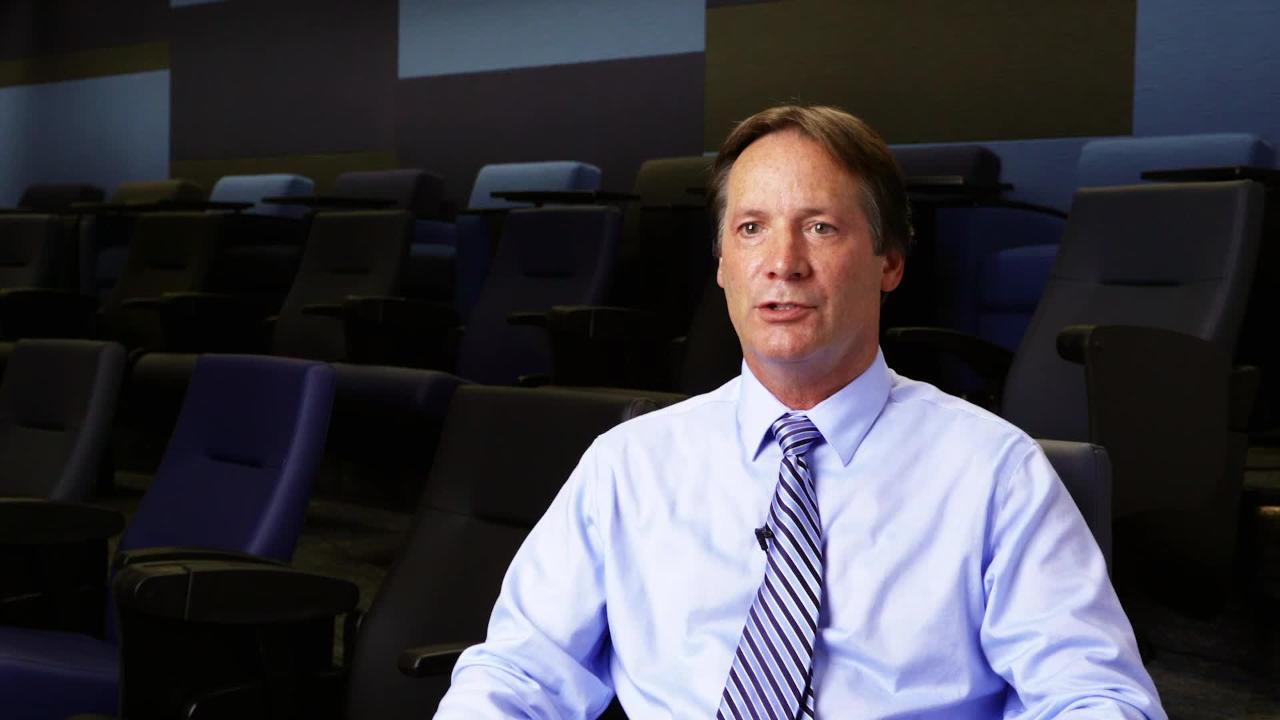 From the Program Directors
Dear Neurology Residency Applicants,
We welcome you to the Neurology Residency Program at Barrow Neurological Institute. Our Neurology Residency Program continues to grow, and consistently ranks as one of the top programs in the country. The success of our Neurology Residency Program is largely attributable to the outstanding qualities of our residents and excellent instruction by our faculty.
Since the opening of the new neuroscience patient tower in July 2006, inpatient services have grown steadily. The increased volume of our patients has broadened the clinical disease spectrum seen by our residents and enhanced their educational experience. The number of faculty has also significantly grown in many subspecialty areas as well as in our neuroscience research department. Our institutional sponsor, St. Joseph's Hospital and Medical Center, is currently building other centers of excellence modeled after the Barrow Neurological Institute.
We take great pride in our Neurology Residency Program. The primary goal of our program is to provide an environment conducive to comprehensive learning, career development, academic achievement, and clinical excellence.
Sincerely,
Courtney Schusse, MD
Director, Neurology Residency Program
Barrow Neurological Institute
Daniel Gonzalez, MD
Associate Director, Neurology Residency Program
Barrow Neurological Institute
Important Application Dates
The Department of Neurology at Barrow Neurological Institute provides two residency tracks:
Adult Neurology – Categorical
Child Neurology
The application deadline for both tracks is on November 1st of every year.
Get to Know Our Residents
Alyssa Bowlsby, MD – Intern
I was born and raised in Northern California. I've only been here a few months, but I'm a big fan of Phoenix. It has funky artistic moments and the resident groups bring so much joy to my life. Barrow is an impressive place: The sheer size, with 64 neuro ICU beds, the Ivy Brain Tumor Center, Muhammad Ali Parkinson Center, brand new Neuroplex, and two mobile stroke units, was much more than I imagined during my zoom interview. I don't think I could be in a better place as a neurology resident.
Alexa Rothenberg, MD – PGY2
I love traveling, reading, and live music. My ideal travel destination has beaches and jungles, like Nicaragua (where I lived for 3 years before medical school). I love being able to read by the pool on my days off and explore Phoenix—there is a great farmer's market and free sunset outdoor yoga classes. One thing I love about Barrow is that even as an intern, we have felt like part of the family since day one!
DeJarra Johnson, MD – PGY3
I love going to museums, especially natural history museums where I can play out my fantasy of being a paleontologist. If I am not exploring museums, I'm out and about finding new restaurants and desserts to try around Phoenix. We have some great parks to visit when the weather isn't too hot, perfect for rollerblading, dog walks, or simply enjoying the outdoors. The people at Barrow are what makes this place so special: I couldn't have asked for better co-residents!
Harjot Hansra, MD – PGY4
I'm a people person. I love spending time with my co-residents and visiting friends and family. I enjoy doing game nights, poolside hangouts, escape rooms, and checking out restaurants. I also love dancing; I choreograph bhangra routines and regularly take friends salsa dancing with me. Phoenix is a great mix of a calming, outdoorsy environment with lots of options for having fun in a young, growing city! I came to Barrow because of the great camaraderie between residents, faculty, and other departments. The volume and breadth of cases and early subspecialty exposure also sold me on this program.
Josiah Chang, MD – Intern
I'm a huge San Diego Padres fan and want to visit every MLB stadium. I grew up loving detective books like Sherlock Holmes and Hercule Poirot. I admired how they used their observational powers to solve puzzles. I still love solving puzzles, and the diagnostic challenge is what I love about medicine and neurology. My main criteria in a residency program weren't pay or prestige. I wanted to be somewhere enjoyable. The people here seemed like a great group to work and form friendships with, and that's certainly proved true so far.
Brandon May, MD – PGY2
I like exploring the varied landscapes that Arizona has to offer. Sedona's beautiful hiking trails, Flagstaff's cool summer weather, the trout fishing in the Mogollon Rim lakes, or my favorite, Mt. Graham, are all less than four hours from Phoenix by car. The strengths of our program stem from the caliber of our faculty, the mixture of straightforward and complex cases, and the sense of kinship among the residents. The healthy balance of consulting service work with primary service work and the ample opportunity for early elective blocks before fellowship applications are also great.
Allison Martin, MD – PGY3
I served in the Navy for more than 7 years in the surface warfare community, sailing in multiple oceans and crossing the equator to become a "shellback". I later specialized in aircract carrier nuclear propulsion plant operations. Eventually, I found my way to neurology and I could not be happier with Phoenix. My fiance and I have embraced hiking, camping, and even alpine skiing, in Arizona. We are working on transforming our house into the quintessential Arizona indoor-outdoor living space. I have found an amazing and supportive group of friends and co-workers at Barrow.
Judea Wiggins, MD – PGY4
I've been fortunate in life to be surrounded by people that are supportive, down to earth, and dedicated to the success of themselves and those around them. This is why I chose Barrow. Aside from some of the best neurology training in the country, we have the bonus of working with genuine people who go above and beyond for their patients and their colleagues. Living in Phoenix is the cherry on top! I've taken advantage of the year-round hiking, the amazing food scene, professional sports, and lazy days by the pool.
Virtual Campus Tour